Posted 20th November 2023 | 4 Comments
Report claims possible rethink over National Rail Contracts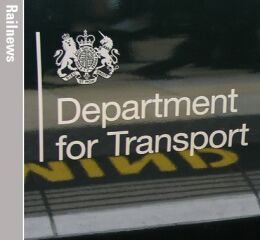 The government is said to be poised to reintroduce a degree of commercial freedom in National Rail Contracts, with the intention of allowing operators to increase profits.
It is reported that the owners of operators are urging the government to loosen the tight restrictions of the present contracts. These were introduced in the wake of the Covid-19 pandemic which led to the conventional franchises being suspended in March 2020 and then cancelled in September.
Emergency agreements replaced the franchises, in which the Department for Transport collected the revenues and paid the operators' costs, plus a management fee. They have now been replaced by new-style National Rail Contracts, which also involve a management fee and very little commercial risk for the operators.
The Financial Times has reported that talks over changing the terms of these contracts have already started, amid concerns that passenger numbers, although rising, have not yet returned to pre-Covid levels on some routes. At the same time several operators, including nationalised LNER, say their passenger levels are now higher than they were in 2019.
LNER is one of four renationalised operators in England. The others are Northern, Southeastern and TransPennine Express. Caledonian Sleeper, ScotRail and Transport for Wales have also been taken over by their respective devolved governments.
The need to attract more passengers and increase earnings was emphasised by transport secretary Mark Harper last week. He told the Commons Transport Committee: 'There are only two ways you can make the rail industry sustainable. You either drive up revenue or you reduce costs. And taking costs out means reducing services.'
Meanwhile, plans to create a new 'guiding mind' called Great British Railways, which would have its headquarters in Derby and control passenger contracts as well as the infrastructure, are apparently suspended for now. The government has not allocated any Parliamentary time to debating an Act of Parliament authorising GBR this side of the forthcoming General Election.
Reader Comments:
Views expressed in submitted comments are that of the author, and not necessarily shared by Railnews.
Harper should realise that 'driving up revenue' doesn't mean increasing fares. Some fares deter passengers, but being more creative can attract pass, and increase revenue too.

With a decline in peak time business travellers, the industry needs to be a bit more adventurous with how prices tickets so as to smooth out the peaks that now occur later in the day.

TOCs also need to reconsider how many carriages they run, as two-car trains between Carmarthen and Man Picc are insufficient. Today, former SRA head Richard Bowker said on X an EMR train to London was short-formed and left passengers behind at Chesterfield. That's totally unacceptable.

Rail industry needs to sort itself out.

There's no 'guiding mind' in Downing Street, never mind in Derby! Let's be honest, this is a zombie government that has been out of ideas for some time. Three prime ministers and endless lost byelections and reshuffles later, the 2019 manifesto that championed big-state projects such as HS2 and GBR is dead and buried. While GBR was a project worth pursuing, the likely incoming Labour government has repeatedly indicated it will be renationalising TOCs as their concessions expire. This seems like it will be a drawn-out and potentially confusing process, but will at least eventually deliver a unified railway, albeit many years after GBR could have been up and running.

Yes, micromanagement from DfT on a command and control basis is probably the "worst of all roads"as far as producing a cost- effective railway is concerned. I share Chris's wanting a structure that will allow for incentivisation through a mix of performance- related subsidies and charges that take into account the "hidden" costs and benefits that don't already get taken into account , and within this structure let the TOCs pursue profit.

Similarly, let competition flourish , with TOCs spreading into one another's "territories". In areas where competition isn't feasible ( commuters and short distance journeys within connurbations , for example ) , each City Region would need a localsed , directly elected transport commissioner to run a coordinated service.

Those services ( intercity / long distance ) where competition is feasible need to all be competing on the same basis , not the two we have had , between franchisees and open- acccess.

There is probably no perfect structure for our passenger railway, but I hope we can do better than in 1948 and 1994 !

GBR - what a wasted opportunity. Ever since Mr Williams was called in to undertake his report into the state of the industry one clear conclusion was that a 'guiding mind' was required to provide strategic vision & leadership. Questions need to be asked of the current incumbents of the Transport Ministry how this mission has been torpedoed. One suggestion is rather than take sober advise from seasoned industry professionals the Transport Sec has been more readily influenced by previous occupants of his position reinforcing the political dogma that led us to the malfunctioning franchise arrangements in the first place. Given that there is little likelihood of a functioning or even shadow GBR being operational this side of a general election time for the parliamentary select committees and the National Audit Office to raise questions over the costs so far incurred without any identifiable value being added to the viability of the industry.

On a note of optimism let it be applauded that customers are returning to the network and let's draw on the best practice from those operators such as LNER who are surpassing pre covid volume. Rather than trying to micro manage from the centre by the DfT & ministers let the TOC's be incentivised to 1) resolve the outstanding industrial relations issues as ultimately they rather than DfT or RDG are responsible for the employment contracts & 2) be given the mandate & commercial freedom to promote passenger and revenue growth.
Have Your Say