Posted 13th November 2023 | 2 Comments
Monday essay: railway growth has returned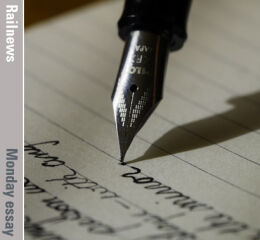 New figures released by the Office of Rail and Road show that passenger figures are continuing to recover since the Covid pandemic.
Altogether 390.2 million journeys were made on National Rail between 1 April and 30 June this year, which the ORR points out was 19 per cent higher than the total of 327.6 million recorded in the same quarter last year.
In the same quarter in 2019, before the pandemic, there were 437.5 million journeys, which indicates a shortfall between now and then of 10.86 per cent.
But ASLEF staged strikes on 12 and 31 May and also on 3 June, while RMT members walked out on 13 May and 2 June. In addition, ASLEF imposed overtime bans on 13 May, from 15 to 20 May, and also on 1 June.
As June began, industrial tensions remained high. ASLEF drivers voted on the 15th in favour of further strikes, while a few days later the union announced another overtime ban to run from 3 to 8 July, and the RMT called more 24-hour strikes on 20, 22 and 29 July.
This combination of actual disruption and reports of more to come must have put off many potential rail travellers between 1 April and 30 June. It is not possible to say exactly how many passengers were deterred, but with annual totals running at about 1.4 billion, we might estimate that at up to four million journeys a day were lost during industrial action. Taking the strikes between April and June alone, that suggests the passenger totals for that quarter might have been reduced by something like 20 million. If the strikes had not happened, the theoretical total could therefore have been more like 410 million.
This is admittedly very broad brush, but 410 million is only about 6 per cent less than the 2019 figure we have already mentioned.
In other words, it seems that 94 per cent of passengers have (or would have) returned in the first quarter of this railway year.
Passenger kilometres and revenue are also rising, as you might expect. Passenger kilometres between April and June this year amounted to 14.9 billion, which was a 10 per cent increase on the 13.5 billion in the same quarter in the previous year.
Passenger revenue for the same quarter was £2.6 billion. This total was 10 per cent more than the £2.3 billion in the same quarter in the previous year, adjusted for inflation.
How do these figures compare with April-June 2019? Passenger kilometres then were 17.3 billion and revenue was £3,291 million, but as with the passenger figures, the gap between 2019 and 2023 is continuing to close.
Hull Trains has recorded that the number of passengers using its services compared with 2019 is 28 per cent higher. LNER has also bounced back, and has been doing so for some time. As long ago as October to December last year, its passenger journeys were 96 per cent of the total for the same period in 2019, and the total for April-June this year was 6.4 million, compared with 5.7 million in April-June 2019.
This looks like more than recovery. It is growth.
Reader Comments:
Views expressed in submitted comments are that of the author, and not necessarily shared by Railnews.
Surely this is evidence that after the turmoil of the covid years stability is returning to the railway and customers are returning to put bums on seats. Hopefully Govt ministers will take note and allow the professional railway operators get on with doing the day job without the disruptive interference we have seen in recent years. The ticket office closure proposals were always an unnecessary distraction. Progress also appears to be happening to resolve the underlying industrial relations issues. Providing ministers & the DfT allow the train operators the necessary flexibility to negotiate & refrain from unhelpful rhetoric agreements can be achieved.

Of course the return of passenger numbers is but one metric. This has to be matched by revenue growth. The fact that business travel & commuting is depressed shouldn't necessarily be taken as a fact the market has permanently changed. The railway has been here before during previous recessions. Experienced managers addressed the duel challenge of cost control and an aggressive marketing strategy to see the railway through tough times.

Time to challenge Mr Sunak's assertion the facts have changed when he cancelled phase 2 of HS2. It's too soon to judge but on present evidence the railway is bouncing back and as travel professionals across all modes have been predicting it would take several years to fully recover from the pandemic lockdowns.

Have Your Say