Posted 24th January 2019 | 3 Comments
HS2 must be completed in full, say business leaders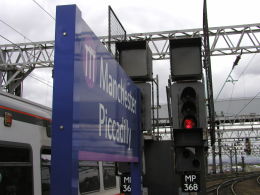 BUSINESS people and politicians in the Midlands and North have joined forces by publishing an open letter to party leaders which calls for HS2 to be completed in full.
The move follows warnings earlier this week from former HS2 chairman Sir Terry Morgan that the present scope, budget and construction timetable were not achievable, and that 'something has to give'.
There had already been concern in the North in autumn 2018 when the Department for Transport said the legislation authorising Phase 2b of the project to Manchester and Leeds would be delayed by a year to 2020. The DfT said in September that the postponement was to include better connections with other routes in the region, which have been grouped under the title of Northern Powerhouse Rail. In particular, this implies that the section between Manchester Airport and Manchester Piccadilly needs to be replanned.
Midlands Connect, Midlands Engine, Northern Powerhouse Partnership and Core Cities UK are urging Theresa May, Jeremy Corbyn, Vince Cable and Nicola Sturgeon to offer their 'unwavering support to the project', saying it is 'the only way to ensure the country benefits fully from a once-in-a-generation opportunity to drive regional economic growth and rebalance the economy'.
The 40 signatories include Sir John Peace, who is chair of Midlands Engine and Midlands Connect, Liverpool Mayor Steve Rotheram, Judith Blake, chair of Core Cities and leader of Leeds City Council, and Manchester Airports Group chief executive Charlie Cornish.
The letter says: 'HS2 Phase Two will extend the benefits of this vital piece of infrastructure to more than 25 million people – over a third of the UK's population – across the East Midlands, the North and Scotland. These people and places should not be denied the job and growth opportunities that HS2 brings. It must continue beyond Birmingham.
'Our support must not flounder or stall. We must unite to deliver HS2 in full, and we urge you to join us by offering your vocal and unwavering support. Help make HS2 happen for everyone, and help us all achieve our full potential.
'To our party leaders we say – back it, build it, benefit from it.'
Meanwhile, MPs, business and civic leaders are holding a parliamentary reception at Westminster today to step up and demonstrate their support for HS2. They are being joined by Allan Cook in his first public engagement as the new chairman of HS2.
Reader Comments:
Views expressed in submitted comments are that of the author, and not necessarily shared by Railnews.
Well of course it will be completed. Not like Crossrail which is still being delayed and was scheduled to particularly open back in December 2018. Which now it will not be completed until late Autumn this year.

Sir Terry Morgan only argued that Euston should be delayed to reduce cost pressures, not postponed. A partial opening could work for a few months.

The number of train paths could be reduced if more trains divide at Birmingham Interchange, or Crewe or Birmingham Curzon Street. But some trains would have to skip Old Oak or B Interchange to compensate for the time lost dividing trains and some would need to be double deck.