Posted 24th September 2018 | 12 Comments
Labour widens railway nationalisation door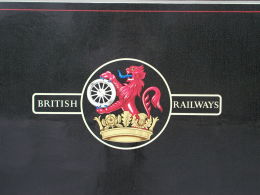 THE Labour Party has unveiled more proposals to renationalise the passenger railway, as rumours of a snap election continue to grow in the continuing confusion over the details of Brexit.
The party's plans for the railways now go further than simply allowing franchises to terminate over time.
Shadow chancellor John McDonnell said he is investigating which franchise contracts have break clauses. Where these exist, either party can end the franchise at that point without penalty, and the contract no longer runs to its full term. One example of this in the past has been First Great Western, which exercised such a clause in 2011 and ended a franchise which had been intended to run for another three years.
Mr McDonnell told the BBC he was proposing to create a new Public Ownership Unit within the Treasury to oversee nationalisation plans which could involve a number of industries and Private Finance Initiatives. This Unit would deal with issues such as compensation for shareholders, who would be more likely to receive Government bonds than cash. Such a compensation scheme would echo original railway nationalisation in 1948, which created British Railways from four main line companies and exchanged shares in those companies for guaranteed British Transport Stock, mostly paying 3 per cent. This obligation contributed to the financial problems of the parent British Transport Commission in the 1950s.
But more than just passenger franchises could be involved, because Labour is also considering the creation of a Public Rolling Stock company which would acquire the fleets currently owned by rolling stock leasing companies such as Angel and Porterbook.
However, the plans appear to stop there, because no mention has yet been made of freight operators, which were sold outright by British Rail in the mid-1990s. They are not subsidised, and must pay their way to survive. Just one rail freight company is presently in the public sector. This is DRS, which is a subsidiary of the Nuclear Decommissioning Authority and was only established in 1995 to carry spent nuclear fuel. DRS has since widened its business to include other types of carge and spot hire of passenger rolling stock.
Labour's plans are not being welcomed by the government nor much of the industry, although the rail unions are strongly in favour. The Rail Delivery Group, which includes the franchised operators as well as Network Rail, is not enthusiastic. RDG regional director Robert Nisbet has warned that that such a change would not be in the interests of the public.
The public, however, do not agree. A YouGov poll held In the summer of 2017 found that 60 per cent of people were in favour of restoring public ownership of the railways, and other surveys, some of them sponsored by unions, have returned similar results.
Reader Comments:
Views expressed in submitted comments are that of the author, and not necessarily shared by Railnews.
Corbyn wants to nationalise the railways because he wants to give the likes of McClusky and Cash their own train-set to play with.........

Rail nationalisation never works; because politically, transport is always at best the 3rd most important spend after health and education.

The franchising system is far from perfect of course, but the level of investment in new trains with each new franchise award is very noticeable.

It is worth remembering that one of the major money contributors to the Labour Party is the Unite union - because of its many members it "outranks" all three major railway unions by a long way. Unite is the former Transport & General Workers Union many members of which are/were employed in road haulage, bus companies, car factories and the docks. So forget about all brothers together....Unite pull most of the strings and is one of Jeremy Corbin's biggest backers.

So now we have a potential choice between a weak Prime Minister who will not sack "Failing Grayling" because he is a supporter and an even weaker opposition leader who "jump" to his paymaster's order! With a potential "hard brexit" apparently likely the voters choice appears to be between poor on one side and worse on t'other.

Let's not forget, Labour still has to win the next General Election before it can change the railways. Given its current leadership, winning is something I'd not want to wager a fiver on.

I doubt if more than 10% of the ordinary public know that Network Rail since 1 September 2014 has been classified as a "public sector body". ie It is a Nationalised Industry with no Shareholders and any profits (!!) are re-invested in the Railways.

Running the trains is the easy bit, its the building more space for more trains/people that is the problem.
Waterloo is rammed, no space in morning peak for a single train to be delayed, and yet the only way to stop delays is to run more trains and therefore reduce load/dwell times. We need new thinking and new ideas on solving problems which can only come from outside and then implemented by experts on the inside. This is what privatisation can do, but its missed Network Rail out.

The time it takes NR to implement any scheme is ridiculous. No private company would be in business at those lead times. The constant reviews, consultants, public consultations waste time and money, I would love to see how much NR spent on consultants last year. Cut the crap, get on with what you know needs to be done and we will all be better off.

Just think how quickly HS2 would have been built if we took all the consultants and pointless public consultations out of the scheme.

Typical Labour, pandering to the unions who want to go back to the "good old days" when they could bring trains across the whole of Britain to a halt with their strikes. That's at least one thing breaking up BR into smaller franchises brought, a stop to nationwide blackmail by the rail unions.

Why not let Jeremy Corbyn have his own open access franchise such as London-Southampton open access service (with 6 Class 442s to be used).

And perhaps he could manage to take over the franchise in the North of England as Arriva should lose its Northern franchise because of the constant strikes and misery they have caused to many passengers across the North of England. As well he might even manage to take over the West Coast franchise and East Coast franchise.

I look forward to the re-opening of the 'British Rail School of Charm' which taught employees how to treat the travelling public. No doubt the expensive 'stale British Rail Sandwich' will be available as well. And once again when any common sense slight divergence from procedures is needed, that old phrase 'More than my Job's worth Guv' will be heard on Platforms once more. Yours very cynically.

I'm baffled by the support for re-nationalising the rail network. Under BR, trains were filthy and obsolete and stations had not seen a repairman since before the war. The government will always prioritise education and healthcare over transport spending, and as we saw, the rail industry is starved of cash under public ownership.

Nothing grew or prospered under BR; everything declined year on year, passenger numbers, freight, and the size of the network. Let's not forget the disastrous Modernisation Plan and the nightmarish Beeching report that came as a consequence - these were both BR's creation.

Following privatisation, demand has soared, and that is no coincidence. The current franchise system needs reform, not replacing.

I'm one of those who lived through the Brtish Railways / Rail era, and prefer the current setup, even though the frranchise model is proving to be fundamentally flawed; also during the past two years or so , things have rather "nosedived" further due to an apparent desire of Government and theUnions to try and disempower each other.

The answer doesn't lie with a BR style renationalisation, though . BR was unable to stop lorries, cars, buses and airliners steadily taking freight and passengers away from rail , pushing BR into ever greater losses.
Since privatisation, these downward trends have been reversed. I am just hoping there will now be a proper consideration of future restructuring.

My concern about this is that most of the supporters of renationalisation appear to view this as a magic bullet to solve all rail woes. The biggest problem by far is overstretched infrastructure, and changing who operates the trains that run on it doesn't solve the problem. Which will be fine if infrastructure improvement carries on as it is now, but I worry that any disruptive work (which is basically everything short of a completely new line) will be canned to make performance under nationalisation look better in the short term. By the time it will become clear that these improvements are needed, we may have lost 5-10 years.

Detailed proposals on what infrastructure improvements Labour proposes to make, including how much public money they intend to spend and how much disruption they expect it to cause, will shut me up.