Posted 13th August 2018 | 3 Comments
More Northern problems fuel fares debate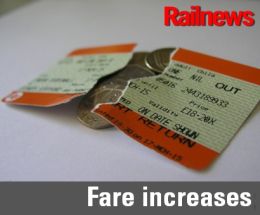 PREDICTIONS that rail fares could rise by 3.5 per cent in January have sparked a new debate over rail tariffs, fuelled by a further round of cancellations on Northern yesterday.
About 80 services were lost, which were attributed by Northern to 'difficulties' in scheduling crews. The deputy Mayor of Manchester said the service was now becoming 'a weekly shambles'.
The timetables introduced at the end of July had been intended to improve performance, although more forthcoming strikes are again set to cause disruption on 25 August as well as on 1 and 8 September.
Train crews are not obliged to work on Sundays if they give seven days' notice that they will not be available, but Northern has denied claims that it does not employ enough staff. The operator said: "We actually have more drivers than we need to run a full timetable in normal circumstances. Ongoing engineering projects have caused severe difficulties around the short-notice scheduling of our train crews. This is the root cause of what has required us to make these planned cancellations to our main Sunday timetable.
"We are sorry that our customers continue to experience some disruption to their weekend services."
The RMT accused Northern of trying to 'lump the blame' on its workforce, while both RMT general secretary Mick Cash and the deputy Mayor of Manchester Beverley Hughes said the situation was 'outrageous'. Ms Hughes said: "Enough is enough. We need real answers and an end to this weekly shambles."
The Department for Transport agreed that the situation was 'unacceptable'. A spokesman said: "it is vital that services continue to improve and passengers are compensated fully. As joint managers of Northern, we continue to work closely with Transport for the North to improve services for passengers, including further timetable adjustments to improve reliability, to reduce disruption for passengers and to ensure they see the benefits of our long-term investment."
Protests about continuing performance problems have been heightened by reports that July's Retail Prices Index was 3.5 per cent, which is likely to mean that regulated fares will rise by the same amount in January, unless the government intervenes and changes the formula. Confirmation of last month's RPI is expected on Wednesday.
Meanwhile the Consumers' Assocation, which publishes 'Which?', has called for compensation for disrupted journeys to be extended by introducing automatic payments to all passengers with Advance tickets. Because they must travel by a specific train they can be identified if their train is delayed. An automatic 'delay repay' system of this type was introduced by Virgin three years ago, but it is still the exception.
Reader Comments:
Views expressed in submitted comments are that of the author, and not necessarily shared by Railnews.
Although the Blackpool line electrification is completed and has been for a couple of months now, the Bolton line works are still ongoing. After a brief flurry of activity and rapid progress, nothing at all seems to be happening now until the nine-day shut down at the end of August when we can look forward to rail-replacement buses take over. Allegedly this will finish or nearly finish the works, which are still timed to be completed in November. Sorry, no idea what happens over September and October! Liverpool Lime Street works are finished as far as I understand.

Non of these works just happened overnight, Northern had time to plan around them but by its own admission at the recent inquiry, didn't. Networkrail's construction teams didn't manage to tell its timetable planning teams anything about the delays and so we ended up with the mess we now have.

Since the 'new' timetable started its phased introduction, the number of cancellations has dropped but trains are now routinely late and cancellation are still happening and no end in sight to this.

The government seems to be blissfully unaware of the issues and both the Secretary of State and PM believe the DfT are handling the situation robustly and dealing with the issue. Perhaps the 3.5% fare hike is a way of reducing demand by pricing more people of the railway, thus reducing complaints and compensation payouts?

In the meantime I, along with my fellow commuters can look forward to catching a bus for the price of a rail ticket to get to and from work, another hiatus between electrification activities during September and October and then waiting until next year when Northern actually manages to run its electrified service through Bolton all while paying an extra 3.5% for our season ticket to pay for an additional...……...sorry what are we paying for?

Still at least Andy Burnham will sort the issue out with another of his letters to the DfT, his past two letters to the DfT and PM seem to have worked...……..

Another week and more bad headlines involving Northern.

Two issues here. Surely enough is enough with the annual fare rise story. The timing & handling of the RPI generated fare increase for regulated fares is for Government & DfT to justify but the rail industry always gets the flack generated. If DfT has been paying attention to recent performance & stalled growth maybe this year will see a modest or even no increase authorised.

Secondly Northern. While claiming sufficient staff to resouce the timetable questions now require answers as to why Northern appear incapable to plan & roster staff in practice. NR certainly proved a convenient scapegoat with delayed electrification to Blackpool & Bolton to cover May's meltdown but Arriva won the Northern franchise based on an ambitious plan to expand services. In the North West this involves additional trains plus migration of services previously operated by TPE. While this summer's additional engineering work to recover electrification delays has been a late addition surely this should have thinned planned services reducing the demand for staff? What this implies is Northern have a serious issue with planning & rostering front line crews. While embroiled in the long running dispute with RMT over the role of guards it also appears they have lost the confidence and goodwill of their drivers to run the basic service.

Northern is clearly struggling but as many wonder is DfT capable of enforcing the franchise contract given the shambolic performance currently being tolerated.