Posted 6th August 2015 | No Comments
Mayor concedes Night Tube launch may slip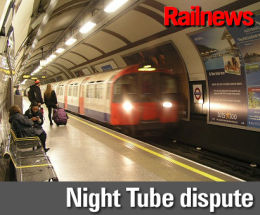 LONDONERS have been struggling to work by bus, car and bike, as the capital's 400km Underground network remains silent today.
Today's strike is part of a continuing dispute about pay and conditions for staff who will work on all-night Underground services on Fridays and Saturdays.
The scheduled start date is 12 September, but the Mayor of London Boris Johnson has indicated that he is not concerned if the deadline slips.
He is, however, remaining adamant that there is nothing further on the table.
Talks between the unions and London Underground at ACAS broke down earlier this week.
The strike involves members of ASLEF, RMT, TSSA and UNITE. Other public transport services, including London Overground, National Rail and the Docklands Light Railway, are all running normally, but Transport for London has warned that these modes will all be busier than usual, especially during peak hours. A rush-hour frequency will run all day on the tram routes serving the Croydon and Wimbledon areas, while bus and river services have also been strengthened in a bid to cope with the unusual demand.
The unions argue that the conditions being offered by London Underground will endanger the work life balance of their members, but London Underground has insisted that the offer is fair and cannot be improved further. The unions are warning that they will escalate their action if no settlement is agreed.
The Mayor described the latest offer as 'incredibly generous', and said he would not authorise any more.
He was also 'not fussed' about the exact launch date for Night Tube, as long as it started this autumn.