Posted 18th January 2019 | 3 Comments
Rising Underground crime triggers RMT call for jobs rethink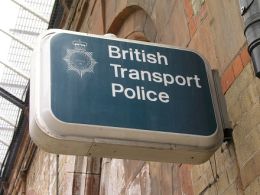 THE number of violent crimes reported on London Underground has risen by more than half in three years, according to new figures from British Transport Police.
The RMT union has responded with a call for a 'reversal of job cuts' on the system, saying that the statistics should be a 'wake up call'.
BTP said there 2,838 reported incidents on the Underground between November 2017 and September last year, compared with 1,980 over a slightly longer period covering November 2015 to October 2016. These are the equivalent of 258 and 165 during an average month – a rise of 56.4 per cent.
The rise in all reported crime was lower, at around 25 per cent between 2015 and 2018.
The busiest station on the Underground, King's Cross St Pancras, had the highest number of incidents. Next on the list in descending order were Oxford Circus, Stratford, Victoria, Green Park, Liverpool Street, Bank/Monument, London Bridge, Waterloo and Holborn.
The totals include crimes on trains which terminated at the stations named, but in normal circumstances only Stratford and Waterloo are regular terminating stations, although southbound Victoria Line trains are occasionally turned at Victoria and Metropolitan Line trains can terminate at Liverpool Street.
The Underground carries an average of more than 3.5 million passengers a day, and the total can reach five million on the busiest days.
Assistant Chief Constable Robin Smith said: 'London has one of the busiest transport networks in the world and the chances of being a victim of crime remains incredibly low, with less than 10 crimes recorded for every million passenger journeys made.
'In the last year crime involving a weapon has increased, however it is important to bear in mind that these figures also include the many knives seized in our targeted, intelligence-led operations against knife crime. For instance Operation Engulf has been running successfully for a year now.'
The figures have been published at the request of Conservative London Assembly members. One of them, Susan Hall, said: 'These statistics should spur the Mayor into dropping his complacent attitude towards surging crime rates and finally take control of the situation.'
The Mayor Sadiq Khan has called for Metropolitan Police funding to be increased, and for recent police budget cuts to be restored by the government.
The RMT has simultaneously called for job reductions on the Underground to be reversed.
The union's general secretary Mick Cash said: 'These shocking figures show the brutal reality of the rising tide of serious violence on the Tube network and are backed up by the daily experiences of RMT members working at the sharp end.
'Due to the cuts programme we now routinely have reports of stations being left unstaffed and the safety culture being ripped apart, as London Underground is turned into a thugs' paradise. Those cuts to staffing and budgets must be reversed and these appalling figures should serve as a wake up call to those calling the shots.
'It is frankly deeply cynical for the London Tories to be exploiting today's BTP report when it is their Government hacking back the TfL budget and demanding that the train companies throw the guards off our trains. They are up their necks in this and their rank opportunism is disgusting.
'RMT will be stepping up the fight to halt and reverse the cuts.'

Reader Comments:
Views expressed in submitted comments are that of the author, and not necessarily shared by Railnews.
Crime on the Underground should always be dealt with by trained Police Officers. No-one knows when an argument might get violent. I doubt if ordinary employees on the Underground or National Networks can be trained to the right level to combat any sort of violence. It recently took 3 Officers wearing Stab-Proof Vests in Manchester to subdue a criminal and even they ended up with knife wounds.

I support the idea of a second person on a train. But NOT stuck in a rear cab as so often occurs. With modern monitoring of doors there is no safety reasons why the driver should not operate the train doors. This would leave the second person free to patrol the train to cover revenue protection and to provide security reassurance to passengers, including primary safety assistance in event of any incident.
The sight of a member of train crew coming through a train would deter assaults and vandalism thus potentially reducing criminal offences, plus it would also reduce the numbers of persons jumping on and off trains at unstaffed stations without paying.