Posted 19th July 2018 | 4 Comments
GTR crisis grows ahead of recess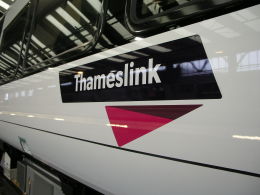 THE increasingly heated debate over the future of the Govia Thameslink Railway franchise has reached a new intensity, as demands grow for action to be taken before Parliament's summer recess.
Opposition politicians and a major rail union are calling for an urgent decision about the future of the franchise, while transport secretary Chris Grayling has also come under fire after he did not go to the House of Commons on two recent occasions when GTR was the subject of questions.
GTR is now on its second set of interim timetables since the failed changeover on 20 May which involved the retiming of more than 3,000 services and 400 extra trains each day. New timetables came into force on 15 July, replacing the earlier revisions on 4 June which had been introduced as the extent of the problems with the 20 May recasting became clearer.
Inquiries have been launched, including a regulatory investigation by the Office of Rail and Road.
Northern also suffered high levels of cancellations after the May changeover, which have been attributed at least in part to the delayed electrification scheme between Manchester, Bolton and Preston. Again, an interim timetable was introduced on 4 June, with Northern hoping that all services could be restored by the end of July.
Allegations have also surfaced about the extent of knowledge before 20 May, with claims that the transport secretary had been warned in advance that the complete GTR timetable could not be achieved. However, GTR estimated that 43 trains would be cancelled, according to the Labour Party. The actual figure of services lost on the first day was said to have been 423, or 12 per cent of booked trains.
Meanwhile, the London Assembly Transport Committee has questioned why it took almost two months to announce increased levels of compensation for passengers, and has called on the Department for Transport to establish 'a much quicker process for any future episodes of major, prolonged disruption'.
The Committee's letter to the DfT says it is 'vital' that the ORR inquiry 'considers the skills and capacity within the DfT, and whether it is capable of managing the rail industry effectively'.
Labour transport spokesman Andy McDonald said: "This is the single biggest cock-up on the railways in recent memory and Chris Grayling has gone missing.
"The Government and rail industry have failed passengers both on GTR and across the North of England.
"Govia Thameslink's service and performance is now beyond unacceptable. It's time for the Transport Secretary to strip this discredited company of their contract without delay."
The RMT has demanded an urgent Commons statement on the outcome of the initial inquiries into the continuing problems on Govia Thameslink Railway.
It had been reported earlier in July that the transport secretary had given GTR two weeks to improve its services, or risk losing the contract. Those two weeks have now expired.
The union's general secretary Mick Cash said: "With only a few days to go before MPs say goodbye to Westminster until September it is imperative the Secretary of State comes to the House of Commons and explains what he is proposing to do about the delays, cancellations and chronic overcrowding on this basket case franchise. If he fails to do so it will be crystal clear that he is allowing GTR to normalise poor performance under the cover of emergency timetables."
Speaking on behalf of Mr Grayling on 18 July, transport minister Jo Johnson told the Commons: "The Department has commissioned two reviews of what went wrong with the implementation of the May timetable. First, the independent Glaister [ORR] review is under way and seeks to understand the factors that led to the disruption. Our aim is to make sure that we learn lessons so that this does not happen again.
"Within the Department, we have also started a hard review of this franchise to establish whether GTR has met and continues to meet its contractual obligations in the planning and delivery of the May timetable. As part of that process, we are looking at whether GTR has breached its contracts and we will not hesitate to take tough action against it if it is found to have been at fault.
"We are still in the first days of the interim timetable on GTR and all timetables require time to bed in. My Department is watching GTR's progress carefully and we want to see a continued increase in performance."
Reader Comments:
Views expressed in submitted comments are that of the author, and not necessarily shared by Railnews.
Given that the ECML has been taken back in house by the DFT then perhaps TSGN should also be taken back in house and dealt with by same team.

In fact there is overlap between ECML and TSGN at the southern end of the ECML and so remapping services could be undertaken at the same time with local services from Moorgate transferred to TFL and longer distance services either combined or maybe transferred to Anglia franchise.



Just scrap Govia Thameslink Railway (GTR) altogether. And allow another rail franchise to take over. Or get the government to take over and to separate Southern and Great Northern from its current Thameslink Southern Great Northern (TSGN) franchise. GTR are such a disgrace with lots of trains been delayed and cancelled. Same with Northern Rail that caused so many disruptions and cancellations in June.

Some parts of the Network have never worked better. My Wife took a party of 10 (3 carers, 7 disabled people) to Weston-Super-Mare yesterday from Reading. She told me that she couldn't speak more highly of the Railway Staff who helped get the 2 wheelchairs on and off the Train, and help with the other party members. The staff involved were enthusiastic, customer focussed and felt pleased they could help. In particular she thought a young lady at Reading was superb in her care and attention to the Party. 'Best Trip ever' said my Wife.

southerns south London metro services should be handed over to t f l.

in other parts of London, t f l have improved rail services which they took over in recent years.