Posted 22nd June 2016 | No Comments
MTR withdraws from West Midlands franchise bid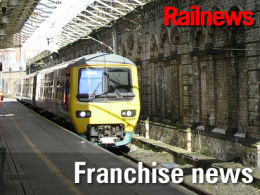 RAILNEWS EXCLUSIVE

MTR has withdrawn from the competition for the next West Midlands franchise. The revelation comes shortly after the Hong Kong based operator had announced a partnership to bid with FirstGroup for the South Western franchise.
The decision leaves the DfT running a second franchise competition with just two bidders -- who are Abellio and the incumbent Govia, which runs West Midlands as London Midland.
South Western also has only two contenders, who are the incumbent Stagecoach and the new partnership of First and MTR, in which MTR has taken a 30% stake.
MTR is not commenting officially on its decision to retreat from the West Midlands competition, but insiders say the company is refocusing on the best opportunities it sees within the British rail franchise sector. It has won the Transport for London concession to operate Crossrail, and is already operating a small part of the future system from London Liverpool Street to Shenfield under the temporary brand of TfL Rail.
The DfT is known to believe that franchise competitions should have at least three shortlisted bidders, and is therefore unlikely to welcome the surprise withdrawal of MTR, but once again it has made no announcement and has yet to comment.
It is not the first time that MTR has been tempted by the West Midlands franchise, only to pull back. It was shortlisted in September 2006 for the newly-created contract, but then as now MTR later withdrew from the competition, which went on to be won by Govia.