Posted 20th June 2023 | No Comments
ASLEF announces week-long overtime ban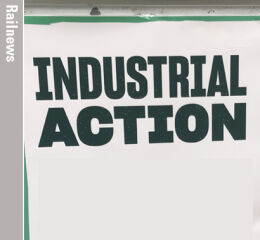 The drivers' union ASLEF has taken new action in its continuing pay dispute, by calling an overtime ban from 3 to 8 July.
The ban will affect most National Rail operators in England, and it follows the latest ballot of the union's members, who voted last week to continue strikes and other industrial action. In most cases fewer than 10 per cent of those who voted opposed more action.
ASLEF general secretary Mick Whelan said: 'Once again we find ourselves with no alternative but to take this action. We have continually come to the negotiating table in good faith, seeking to resolve the dispute. Sadly, it is clear from the actions of both the train operating companies and the government that they do not want an end to the dispute. Their goals appear to be to continue industrial strife and to do down our industry.
'We don't want to inconvenience the public. We just want to see our members paid fairly during a cost of living crisis when inflation is running at above 10 per cent, and to not see our terms and conditions taken away.
'It's time for the government and the companies to think again and look for a resolution.'