Posted 30th June 2022 | 5 Comments
Scottish ministers accuse London of 'picking a fight' with rail unions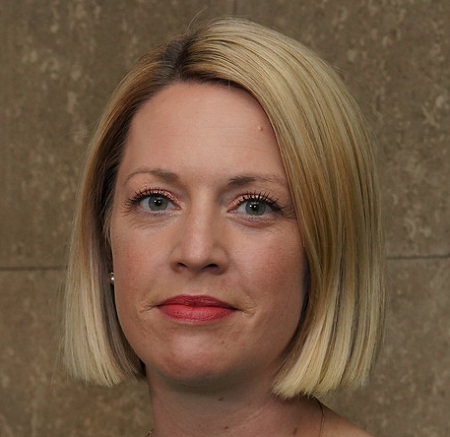 ---
Transport secretary Grant Shapps and his cabinet colleagues are being accused of 'picking a fight' with the rail unions, as more walkouts are threatened.
Scottish transport minister Jenny Gilruth (pictured) said a meeting with Grant Shapps and rail minister Wendy Morton was cancelled last week at short notice. It was rescheduled for yesterday but cancelled again.
Ms Gilruth said: 'This crisis for our railway is not of our making, yet businesses and communities across Scotland are being deeply affected by the strikes.
'That's why it's extremely frustrating that a further meeting with the UK Government rail minister has been cancelled again. Scotland's interests are being harmed, Scottish employees are affected, and the UK Government doesn't have the decency to bother to meet with us. They provide no information about what is happening, we don't know what mandate has been giving to Network Rail, nor have we any opportunity to input meaningfully to that.
'I wanted to meet Wendy Morton to stress the impact of the strikes and press her on exactly what the UK Government is doing to resolve the dispute.
'It's abundantly clear to everyone that Scotland is not being well served by Network Rail's plans given ScotRail have been forced to run some of the most limited services in the country – despite not participating in the UK-wide strike action. These circumstances show exactly the need for independence which would allow full devolution of rail services.
'Despite repeated calls to get this situation resolved, UK Ministers are moving with sloth-like urgency on this and are completely asleep at the wheel.
'It now seems abundantly clear that they are deliberately picking a fight with the rail unions – the travelling public and local economies are merely collateral damage. They need to take their heads out of the sand and come to a reasonable and affordable compromise with the RMT and Network Rail.
'Last week we saw new legislation unveiled – without any consultation with the Scottish Government – to bring in agency staff and undermine the unions and highly trained rail staff. Enough is enough, as the unions have said this week, our door is open if UK Ministers require a lesson in how to negotiate fair deals for workers who have kept transport running during the pandemic.'
Reader Comments:
Views expressed in submitted comments are that of the author, and not necessarily shared by Railnews.
Bozo the village idiot is using cost of living that should also include usual pay rises as his Smoke Screen.
This is nothing to do with Rail Unions or Rail Pay...
This is about the Tories using the Railway workers as their vehicle to terminate the Working Time Directive!
Look behind the curtain...

Resolve with the TOC's first, then get government approval if required. That way shows a united front.

wrong. because the TOCS have to get DfT (= Grant shapps) agreement for changes that have ££ implications.

How many times do these people have to be told it is for the TOC's to resolve with the unions? No different to any other non government company. Continually bleating on about government invovement arouses suspicion over the motives behind the call.