Posted 23rd May 2022 | 1 Comment
RMT and Grant Shapps clash over possible rail strike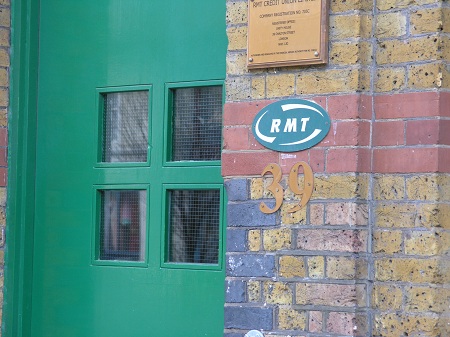 ---
The RMT has reacted angrily to reports that transport secretary Grant Shapps is considering a change in the law so that a minimum number of railway staff have to go on duty, even if their union has held a strike ballot and gained a majority in favour of walkouts.
Reports over the weekend said that the government could take action to reduce the effect of any national rail strikes, amid concerns that vital freight trains carrying fuel and food could be held up. Road transport is not seen as a replacement, because of the continuing shortage of HGV drivers.
A national strike ballot is now in its final days and will end tomorrow. Some 40,000 RMT members in train operating companies and Network Rail have been entitled to vote. The dispute is about pay, which has not reflected sharply rising inflatiion, and also job security, with Network Rail said to be shedding 2,500 jobs. The RMT has also claimed tnat the government is planning to close the ticket offices at nearly all National Rail stations to save staff costs.
Transport secretary Grant Shapps is reported to have warned the unions that a rail strike would be an act of 'self harm' which would risk 'fatally damaging the railways', and that industrial action would deliver a 'massive blow to the country' as it recovers from the pandemic. He went on to urge union leaders to 'wake up and smell the coffee'.
RMT general secretary Mick Lynch said: 'Any attempt by Grant Shapps to make effective strike action illegal on the railways will be met with the fiercest resistance from RMT and the wider trade union movement. The government need to focus all their efforts on finding a just settlement to this rail dispute, not attack the democratic rights of working people.
'Britain already has the worst trade union rights in Western Europe, and we have not fought tooth and nail for railway workers since our forebears set up the Amalgamated Society of Railway Servants in 1872, in order to meekly accept a future where our members are prevented from legally withdrawing their labour.'
The result of the RMT vote is expected on Wednesday.
Reader Comments:
Views expressed in submitted comments are that of the author, and not necessarily shared by Railnews.