Posted 1st April 2021 | 3 Comments
Government proposes 10-year contract for West Coast Partnership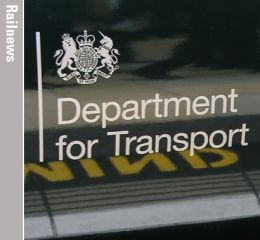 THE Department for Transport is proposing to award a new ten-year contract to run intercity services on the West Coast Main Line when its present agreement with FirstGroup and Trenitalia expires on 1 April next year.
The DfT has published a Prior Information Notice which says the replacement contract 'may be made up of a core term and one or more optional periods'. The chosen operator could also run the first services on HS2 between London and Birmingham.
The financial details are not revealed, but the government has said previously that it wants to end the old franchising system, in which operators took a large slice of commercial risk. This implies that the new award could be a form of management contract or concession.
The RMT has condemned the prospect of any new award to the private sector.
The union's general secretary Mick Cash said: 'It is nonsensical that the Government is considering giving First Trenitalia the green light to operate and most likely profit from the West Coast Main Line for a whole decade, when the alternative, public ownership, has already proven to be effective and will provide far better value for money for passengers and taxpayers.
'Both the Welsh and Scottish have opted to bring rail passenger services into public ownership, yet the Westminster Government continues with its obsession with privatisation, serving only the interest of its big business cronies.
'If the Government is serious about meeting our climate change targets and building back better then it must put an end to this crony capitalism, and bring the West Coast Main Line, and the rest of the railway, into public ownership.'
Reader Comments:
Views expressed in submitted comments are that of the author, and not necessarily shared by Railnews.
I support a form of management concession. 0.1% of revenue if increasing reliability targets are NOT met and an incentive mechanism if they are, accompanied by a requirement to publish a series of alternative detailed plans for integrating WCML and HS2 timetables.
That requires good management skills and constrains DfT's ability to settle for "Big Brother Knows Best" or the Lowest Common Denominator.

It strikes me the similaruty of these economic models currently used and proposed ( franchising , concessions, etc. ), with that employed in the fascist dictatorships during the 1930's and 40's - state directed monopoly capitalism.

The main advantages from privatisation of enterprise, innovation and investment
can only flourish when operators enjoy freedom of action wherever competition is feasible, or through direct democracy in local areas where it isn't ( interestingly, Municipalisation has been much more successful than Nationalisation - a matter of scale and homogeneity ).

Naturally Mick. So we can go back to the "good old days" when your Luddite union called National strikes and brought the whole coutnry to a halt, often for the most ridiculous reasons? Yeah, bet you'd love that eh?