Posted 1st June 2020 | 4 Comments
Monday essay: the price TfL must pay to survive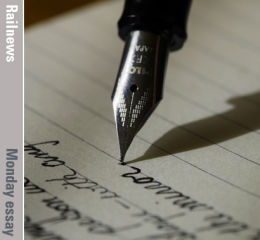 WHEN the Transport for London board meets tomorrow, it will be entering a new era, because there will be two special representatives from the Department for Transport at the meeting. Their presence – on video link – is the price TfL and the Mayor of London have had to pay for last month's bailout, worth up to £1.9 billion. But, as Sim Harris explains, TfL is meant to be a devolved authority. Isn't inserting two people from the ministry into discussions at board level rather blurring the lines? And will the people of London be any better off?

THE Department for Transport and its predecessors in Whitehall have always had a rather mixed relationship with London Transport, as Transport for London was known until 2003.
The first London Passenger Transport Board took over most public transport in and around London (only the main line railways stayed outside) in July 1933.
It was a public corporation with the full clout of an Act of Parliament behind it, so that it swept up the Metropolitan Railway, the London Underground Group and the General Omnibus Co (which the Underground Group had come to own) as well as several tram undertakings and even the new trolleybuses which had only recently started to find their way along the wires in the Kingston area as a replacement for trams.
Some sources have described the creation of London Transport in 1933 as nationalisation, which it was not. The LPTB was not owned by the government but its stock-holders (the stock was mainly used to 'buy' the various transport companies which had been compulsorily taken over). However, the stock was 'non-voting', so the theoretical owners had no control over how LT ran its affairs.
It was an unusual compromise but it worked, and LT forged ahead in the 1930s with designing new buses and Underground trains, as well as developing more Underground extensions. The outbreak of war in 1939 affected most of the work in progress, and LT then had to concentrate on keeping its services going in the face of destructive enemy action.
Nationalisation of the four main line railway companies followed in 1948, but it had looked for a while as if the Board would survive, although under the 'direction' of the minister of transport.
In the event, London Transport became one of the British Transport Commission 'Executives' which the 1947 Transport Act created so freely, and the 1933 Board was wound up.
When the Commission itself was wound up from the start of 1963 LT was back on its own, as a newly-created London Transport Board. This time, there were no stockholders.
There were more changes on the way. The Greater London Council was created in 1963, as the replacement for the smaller London County Council, and the GLC took full control in 1965.
However, public transport was still outside the GLC's remit, until another Transport Act tore up the rules in 1968. On 1 January 1970 the second LT Board also ceased to exist and LT again became an Executive, although this time as part of the GLC. It also lost the Country Buses and Green Line coaches at the same time, which became part of the new National Bus Company.
Political strife and arguments over fares dogged LT in the 1970s, which was also battling with staff shortages and falling passenger traffic. The GLC itself would be scrapped by Margaret Thatcher in 1986, and so yet another LT was born out of the ashes, to be known (for no obvious reason) as London Regional Transport. This title was effectively buried at the start of the 1990s, when it was announced that the organisation would once again be branded 'London Transport', legal documents excepted.
Even this proved to be a temporary arrangement. After 1997 Tony Blair's government (particularly his chancellor Gordon Brown) set out to transfer Underground maintenance to the private sector, against considerable opposition. (The doubters proved to be justified: both the companies involved failed to survive. Another dubious proposition, which seems to have originated with deputy prime minister John Prescott, was that the Underground's infrastructure could be transferred to Railtrack.)
Meanwhile, the old London Regional Transport was on its last legs. Its replacement would be Transport for London, under the control of the recently created Mayor, and LRT finally faded away in 2003.
TfL's brief was much larger, because unlike the various London Transports over the years it was also responsible for such things as highways and taxis. From 2007, it started (with the government's consent) to operate some suburban railways mainly within London as well, which are branded 'Overground'.
At last devolution had returned, recalling the days of the original LPTB before 1948. TfL's finances, policies and operations were now firmly in the grasp of City Hall (officially known as the Greater London Authority) and its associated democratic body, the London Assembly, which 'holds the Mayor to account'.
Until now. The coronavirus pandemic has wrecked the financial models of all public transport, and in a series of hastily-agreed compromises the government has been intervening with an open cheque book.
The passenger rail franchises were rescued first, by being converted into simple management contracts on 23 March. There were large tranches of cash for bus services outside London and, after some haggling, there have been two payments to support provincial English tram and light rail systems.
But in spite of increasingly urgent messages from Mayor Sadiq Khan, the Department for Transport left TfL to struggle until the point was reached when there would have been large scale withdrawals of services within a matter of days, or even hours.
The result, at the last moment, has been revenue support worth up to £1.9 billion for Transport for London, which was finally agreed on 14 May.
But when the Board of Transport for London meets tomorrow, its agenda papers will include the full text of a letter from transport secretary Grant Shapps which sets out a number of conditions.
The key requirements include a breakage of the 'glass wall' between central government and devolved authorities, which are meant to function independently within their terms of reference.
The key words come in paragraph 16: 'This emergency funding and financing package will require additional HMG governance and oversight, notwithstanding the existing legal framework under which TfL operates.'
One result is that the board of Transport for London is expected to be joined from tomorrow (via video link) by two 'HMG appointed Special Representatives', who will be able to ask questions, request additional information 'as reasonably required' and report back to the transport secretary.
Mr Shapps will also be kept informed by a Special Representive who will 'be able to attend all meetings, formal and informal, of the Finance Committee and the Programmes and Investment Committee'.
The Special Representives will not, it appears, be able to vote, but then the transport secretary does not have the legal power to appoint additional TfL directors with full powers (yet).
Politics, as ever, are playing their unwelcome part. Mr Khan is a Labour Mayor, and Conservative central governments are usually a little edgy when this is the case.
A leaked letter dated 2013 from Chris Grayling (not yet transport secretary) to Boris Johnson (then Mayor of London) revealed that the main reason for blocking any further Overground expansion, in Mr Grayling's opinion, was to 'keep suburban rail services out of the clutches of any future Labour Mayor'.
Whether extending the Overground network would have been in the interests of passengers appears to have been beside the point. Mr Khan's rosette is red, and that is the wrong colour. End of argument.
This goes on to raise an interesting question – what are the DfT's underlying motives now? After all, other forms of public transport have been supported without similar requirements.
Trams and light rail have received a total of £59 million so far, but no one with a DfT briefcase has been insisting on a place at meetings of Transport for Greater Manchester or the West Midlands Combined Authority.
The TfL settlement is far larger, of course, and financial prudence does play a part. But Mr Shapps seems determined to keep an unsettlingly close eye on Transport for London business.
Is this, just possibly, anything to do with the fact that it is in the clutches of a Labour Mayor?


Copies of the new June print edition of Railnews can be obtained by calling 01438 281200 from UK numbers or +44 1438 281200 internationally, and selecting Option 2.
Reader Comments:
Views expressed in submitted comments are that of the author, and not necessarily shared by Railnews.
The trouble is that both the current & the previous Mayor of London were & are completely incompetent at managing transport ….

DfT do seem to have been trying to take over the railway's command structure,bit by bit, over the longer term; at least that's how it appears.More recently, again, the political people in the big conurbations appear to be doing likewise.

Perhaps the local conurbational operations, being natural monopolies, might be better run by directly elected "transport commissioners" ( certainly for TfL), similar to what obtains in the realms of policing and crime , whilst "national services", being suited to competition, could be accountable through such competition ?

When I look around the world , and its history, government trying to run railways seems to be something of a disaster.



Worth remembering that we were due a Mayoral election last month but the election has been postponed by the government by a year ( No under fixed term Parliament Act we were also due an election But we have had 2 instead!) So it could be argued that Khans mandate has expired !

As for rail franchises well the whole system has gradually imploded and transfer of local services to regional government Mayor is already underway up north and is likely in London now Chris Graying has gone .

The real controversy is making Freedom pass holders pay. with the PM peak also originally included but swiftly removed !

One has to really question the social distancing rules of 2 metres given that other countries use 1.5 or even 1 metre distance which brings capacity closer to normal!

Your Monday essays are welcome and pertinent and today's does raise an interesting question
" – what are the DfT's underlying motives now? After all, other forms of public transport have been supported without [close monitoring] requirements.
- Trams and light rail have received £59 million so far, but no one with a DfT briefcase has been insisting on a place at meetings of Transport for Greater Manchester or the West Midlands Combined Authority.
- The TfL settlement is far larger, of course, and financial prudence does play a part. But Mr Shapps seems determined to keep an unsettlingly close eye on Transport for London business."

Railway franchises have a very acute monitoring relationship and it can be argued that TfL ought to have something similar.
2 seats on the board are less onerous than most rail franchise monitoring. They are needed because nobody monitored Crossrail properly. DfT set up the Crossrail board and got it wrong. So The Treasury want a more hands on approach this time and trust DfT to deliver.

Why not?