Posted 25th October 2016 | No Comments
National Express pulls out of German franchise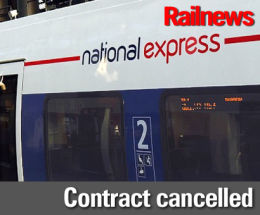 NATIONAL EXPRESS has walked away from operating a German franchise which could have been worth £1 billion to the Group, saying that there was a risk of 'prohibitive additional cost'.
The contract to run S-Bahn services in the Nuremberg area was awarded in principle by the Bavarian Railway Authority (or BEG) to National Express in February, but the decision was challenged by the incumbent Deutsche Bahn. Although this challenge was eventually rejected, the legal processes took several months to resolve.
The stumbling block is the introduction of new trains, which were a core element of the deal. The delays caused by DB mean that these trains can no longer be delivered by December 2018, when the contract would have begun.
NXG said: "The lengthy challenge by Deutsche Bahn has meant that the introduction of new trains to significantly improve the service and underpin passenger growth would be substantially delayed and could also lead to National Express incurring prohibitive additional cost.
"We have therefore informed BEG that it is no longer in the interest of National Express and our shareholders to proceed. The authority understands and respects our decision."
However, NXG emphasised that it remained 'fully committed' to the German rail market, and planned to make further bids over the next 12 months. It has already won other German operating contracts and the first of these, the Rhein-Münsterland-Express, began operating in December last year.
The Group added: "We remain proud of our existing operations on the Rhine Münster Express and look forward to commencing the two new Rhine Ruhr Express contracts in the coming years. We hope to work with BEG again in the future."