Posted 1st November 2012 | 8 Comments
Government denies Thameslink deal is tainted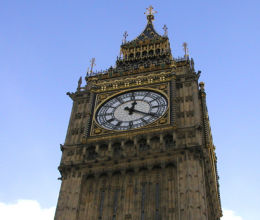 THE TRANSPORT SECRETARY has denied that the Thameslink rolling stock contract may be back in the melting pot, although the Government has admitted that it is looking at alternatives to completing the £1.4 billion deal for which Siemens was named preferred bidder in June last year.
Patrick McLoughlin was giving evidence to the Commons Transport Committee, who also pressed -- without much effect -- for more details about the collapse of the West Coast franchise competition. They were told by DfT permanent secretary Philip Rutnam that the names of those responsible, as well as many other details, cannot be revealed while inquiries are in progress and three DfT staff remain suspended, but the Committee was reassured that negotiations with Virgin to continue from 9 December are still going on. Mr Rutnam also said that he had not known the financial details of the bids until a late stage, because of the confidentiality rules which govern procurements, but repeatedly refused to say who had made the crucial decision to choose FirstGroup.
He said: "It may surprise the committee, but under the confidentiality arrangements that are in place for dealing with major procurements, commercially confidential information on the bids does not come to the permanent secretary or other senior officials until the end of the process."
Mr McLoughlin did confirm the preliminary findings of the Laidlaw inquiry, which is examining how the competition collapsed. Committee chairman Louise Ellman said its conclusions could only be described as a 'damning indictment'.
The transport secretary said that 'the mistakes which had been made should not have been made, and were very regrettable'. He also acknowledged that the implications were 'very serious' for the Department. Apologies had been made to bidders and taxpayers, 'who had the right to expect better'. But he also said that the Laidlaw criticisms affected only one section of the DfT, and that he did not think it was right to condemn the whole Department, which included 'many hard-working people'.
Critics have suggested that the failures of the West Coast process could also have affected the long-delayed Thameslink rolling stock contract in a similar way, but Mr McLoughlin did not accept this, and maintained that he was still expecting to complete the deal early in 2013.
Siemens is involved in complex negotiations with sources of private sector finance, and financial close on the deal has been postponed repeatedly. Theresa Villiers gave a written answer to the House of Commons on 3 September this year – her last day as rail minister – in which she predicted that the contract, which is for some 1,100 vehicles, would be signed 'early this autumn'.
Just nine days later, as new transport secretary Patrick McLoughlin gave evidence to the Transport Committee, in which he said "we certainly hope to sign the contract by the turn of the year".
His rail minister Simon Burns moved the deadline forward again on 25 October, when in a written answer to a question from Derby MP Chris Williamson, he said: "Department officials are working with Siemens to secure financial close early in the new year for the new trains for Thameslink. I am aware of the consequences of failing to conclude the procurement and as you would expect, my Department is closely monitoring progress, including assessing options were it not possible to secure financial close."
But the admission that alternatives are being considered cast doubt on whether the deal can be concluded, and prompted fresh calls for the contract to be offered instead to Bombardier, which is reserve bidder and would built the fleet in Derby.
The general secretary of the RMT Bob Crow said: "The game is clearly up for the Siemens/Thameslink deal which is riddled with the same contamination and incompetence as the West Coast main line fiasco. The Government should now be forced to hand this work over to Bombardier in Derby saving thousands of key manufacturing jobs and calling a halt to this 18 months of shame."
However, Siemens insisted that although the contract may be running late, it is still viable. UK managing director Steve Scrimshaw said: "The Thameslink negotiations are ongoing and although we are disappointed that they have taken longer than anticipated, we are making good progress and we remain confident that we will achieve closure of this important deal.
"Our project team is in detailed negotiations with the Department for Transport and in daily contact with them and other key stakeholders.
"Depending on progress over the next month or so, we hope to achieve commercial close by Christmas with financial closure in the New Year. We are already well advanced with our plans for the start of vehicle testing later this year."
Bombardier has not commented.
Reader Comments:
Views expressed in submitted comments are that of the author, and not necessarily shared by Railnews.
For God's sake you appalling Westminster and Whitehall lot GET ON WITH IT!!!!!!!!!!!!!!!!!!!!!!!!!!!!!!!!!!!!!!!

As much as I favour re-nationalisation of the railways, I think it is clear that the current government (DfT) is proving adept at showing the British Public that it is potentially not competent enough to run the railways at a national level. The people who had the experience and track-record of running nationalised railways are now disapearing due to retirement, etc. Todays DfT seems to be manned by academics, accountants and civil servants who are proving they have little practical experience in the fields of procurement, tender appraisal and actually understanding the realities of running a modern railway.

Watched the Commitee hearings,very low key and genteele,oh for Gynetth Dunwoody,she'd have got answers+hammered them out of sight!
But the basic problem(s) are that the whole privatisation of the railways should never have been,in BR days we had a viable train building industry,Crewe,York Derby etc now nothing,
All rolling stock orders should be kept in this country even if it means building the Siemans units here(what's wrong with that?) it used to be called building under licence.
I cant stand Bob Crow either but most of what he has said since the WCML fiasco has been true.

And ill bet thecivil servant(s) responsible for all this were the same ones who decided,anyone who lived north of watford cant get home by a Virgin Train during the rush hours!.

Shame they did not put in a specification that Thameslink trains order had to be built her in United Kingdom!!

Yet more dither from Dithering Daves lot!!

For once i agree entirely with Bob Crow ,considering just the past week has seen 1400 UK jobs go at Fords and retail chains etc struggling to stay in existance it seems madness to send work abroad when we can build a perfectly good train here.

The main problem with Thameslink is that the process is flawed; it is a government contract (a PFI on wheels) but the DfT hasn't treated it as one, this means that certain mandatory obligations placed upon the DfT by law haven't been met, and the tender evaluation criteria was structured in such a way that Siemens had a commercial advantage of several hundred million pounds over Bombardier (an expert witness to last year's Transport Select Committee valued it at £500m). In addition, it can be argued that the DfT used the wrong procurement regulations (in simple terms, it pretended to be a TOC and managed the procurement accordingly), and - in view of the delays to the project since Cross London Trains was selected as preferred bidder - the reasons given to the Transport Select Committee by Philip Hammond in September 2011 as to why he shouldn't terminate the process no longer makes sense. As has been pointed out, the class 319s will still be required on Thameslink when the Lancashire Triangle electrification scheme is finished, and its doubtful that they will still be suitable for Thames Valley services as the Great Western Franchise renewal spec requires EMUs capable of 110mph (319s are 100mph trains - can they be converted for 110mph?)

These errors have been pointed out to the Secretary of State/DfT by many MPs (not just ones local to the Derby/Derbyshire area) and some MEPs are involved; but - just as happened with West Coast - the DfT keeps saying that everything's OK.

But as it has been reported that at least one of the Civil Servants suspended over West Coast was also involved with the Thameslink decision, how on earth can the government continue to argue that everything's fine when clearly it isn't?

This fiasco has to be sorted out soon or else it could drag on well into 2013 and the Class 319s will have to remain with Thameslink. As a consequense, the Lancashire Triangle electrification will be completed in 2016 with Pacers and Sprinters still running all the services.

If the problem is financing changing the supplier from Siemens to Bombardier wouldn't change anything. Someone has to pay for the trains whoever builds them. If private finance isn't willing then the government has to provide more guarantees or buy them itself.