Posted 9th October 2012 | 6 Comments
West Coast decision due on Monday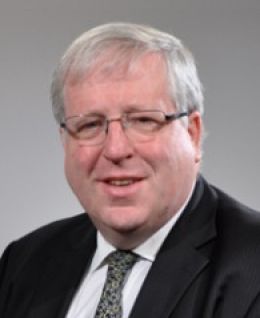 Transport secretary Patrick McLoughlin said a decision about who will run West Coast from December will be announced to Parliament on Monday
THE IDENTITY of the next Intercity West Coast operator should be announced after the weekend, but withdrawal of the award to FirstGroup could affect the franchising timetable for years to come.
The contract was announced in August, only be cancelled by the DfT last week after serious miscalculations had come to light. The discovery was apparently made as the Department prepared to give evidence to the High Court in a case brought by runner-up Virgin Trains, which had challenged the accuracy of the process.
Speaking at the Conservative Party conference, transport secretary Patrick McLoughlin said a decision about who will run West Coast temporarily from December will be announced to Parliament on Monday, but he admitted the full franchise might not be relet for 18 months. He could not say when the general franchising programme will be resumed.
If West Coast trains are to keep running from 9 December, the immediate choices appear to be a new contract with Virgin, which would almost certainly be a fixed-fee arrangement rather than a true franchise, or direct operation by the Government via the DfT's company Directly Operated Railways.
Mr McLoughlin must make his decision within the next few days because time to complete a handover from the present Virgin franchise is running out. A labyrinth of supporting contracts is still awaiting completion, ranging from track and depot access rights to leases of stations, and the employment contracts of some 2,900 staff will also need to be confirmed.
Virgin has warned that if DOR takes over on West Coast Virgin Trains will have to be disbanded, which would make it very difficult for it to bid again in the future, and is also understood to have expressed doubt about the DfT's ability to take over in time, during crisis talks on Monday.
The Daily Telegraph has quoted Virgin Trains chairman Patrick McCall as saying: "I said to them, 'you've just proved you can't run a procurement. How can you prove you can handle 150 commercial contracts?' "
FirstGroup is still considering its options after the award was withdrawn on 3 October. Its shares fell by 20 per cent in the wake of the decision, and First's chief executive Tim O'Toole said that as his shareholders had been wronged, "I had better find out why".
Work on three of the franchises due to be renewed next year has been suspended while two reports on the West Coast problems are completed. Their conclusions must then be taken into account by the DfT in planning its future work, which could mean that the reletting of franchises in general cannot restart until later in 2013 at the earliest.
This means that the DfT is now faced with the task of extending the present c2c, First Great Western and First Capital Connect franchises, all of which will expire next year, and must also consider whether its plan to return East Coast to the private sector in December next year is still feasible.
Reader Comments:
Views expressed in submitted comments are that of the author, and not necessarily shared by Railnews.
What fuzzles my brain is;if its meant to be a privatised railway why are the taxpayers buying all the rolling stock? beats me the bottom line is the railways should never have been privatised in the way they were and worse,given to third rate 'bus companies to play with.

Railway historians will no doubt argue for years to come whether nationalisation in '47 or privatisation in the nineties was the bigger fiasco. McCall's comment says it all, government has set itself tasks that it simply has not at its command the skills to carry out.
Instead of looking abroad and learning from other systems, our bureaucrats dreamed up a British bureaucrats' bonanza, not noticeably improved by subsequent tinkerings. The NAO and PAC tell us Network Rail is squandering taxpayers' money, and DOR runs the two worst performing franchises, so more nationalisation is not what's needed. Last I heard Swedish rail was about the best value for both tax and fare payer, why not learn from them?

I hope the end game of all this is either far simpler concessions or nationalisation ,im sure we probably wont see either but it makes sense when you think how many new trains or miles of electrification could have been bought with the hundreds of millions that government and the industry must have spent in total forming and evaluating all the highly complex bids over the years since privitisation began.only to create a railway 5 times as expensive as the old B.R.

So if Vigin Trains is not left in place it will have to be dis-banded, well that will make new offer for WCML simpler next time!!

It is also surely wrong to announce who won a rail franchise BEFORE it has been signed and agreed as was the case where First was announced as preferred bidder a system that has lead to Virgin making a legal challenge.

What a pity DFT did not take up Bransons offer to undertake extension of all longer Pendolinos on the basis of a contract extension until next spring!!

Time to recreate a Board to run railways at arms length from Civil Servents I suppose British Railways could be a good title. Managed and run by railway people but not neccessarily re-nationalised as this could remove private finance at time Government finance is not available.



If the DFT and the public want to cut cost, I can see no other alternative than to sell of the railways to the private sector, after all they were built and run using private funds in the first place, I know that these were not well run, but with today's businesses I am sure that they would be a lot better run than in the 1800, and I am sure that the ORR could come up with a code of Practice for running them, plus it would be a way of bringing in more investment to the railways, including railway reopening projects, like the project to reopen the Colne to Skipton line as part of a strategic rail link between the West and East Coast Main Lines, (Once Part Of the Midland Railway).