Posted 4th September 2012 | 8 Comments
Greening leaves Transport at critical time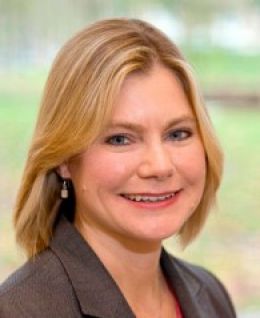 TRANSPORT SECRETARY Justine Greening (pictured) is to be replaced by former Chief Whip Patrick McLoughlin, while rail minister Theresa Villiers is moving to become Secretary of State for Northern Ireland.
The changes, part of the Prime Minister's cabinet reshuffle, come during a critical time at the Department for Transport.

The long-running saga of the Thameslink rolling stock order, for which Siemens has been preferred bidder for almost 15 months, is still unfinished. Theresa Villiers told MPs yesterday that financial close can now be expected in 'early autumn', but would give no firm date.

Meanwhile the incoming transport secretary will face a much higher hurdle if Virgin wins legal approval for a full judicial review of the West Coast franchise competition. The existence of a legal challenge by Virgin has already caused the the DfT to concede that it cannot sign the franchise with FirstGroup for the time being, and should a full hearing be held it seems likely that both Mr McLoughlin and Ms Greening would be potential witnesses.

Hard on the heels of the reshuffle, the RMT union has called for a full disclosure of the bids from both FirstGroup and Virgin following the official admission that the competition is still 'live' and seems set to remain so until the merits of Virgin's arguments have been tested by a High Court judge.

The union's general secretary Bob Crow said: "The new Transport Secretary will also have the toxic West Coast franchise shambles dumped straight on his desk and there's plenty of mileage left in that fight as we expose the bankrupt shambles of rail privatisation foisted on the British people by an earlier Tory Government."
Reader Comments:
Views expressed in submitted comments are that of the author, and not necessarily shared by Railnews.
Given the turnover of Transport Secretaries I am surprised no one has invented revolving doors for commuter trains!!

As a nation our politics are, if you think about it, pretty silly. Few of us spend more than quarter of our lives being educated, or use the NHS more than occasionally. Yet after the economy, health and education are, so the pundits say, our voting priorities. Transport we use most days of the week, vital for our commerce and the economy, yet it comes well down the list.
A year ago the defence minister was a bit naughty, hey Hammond's not doing too bad at transport, give him the job. Now his replacement, and the rail minister, are moving on. How can our transport systems keep up with the modern world when the top office has a revolving door?

Chris Rayall needs to remove those rose tinted glasses. Most of those companies manufactured trains that were on the whole quite unreliable, hence the export and then the domestic market collapsed when old customers discovered the reliability and comfort of high speed trains, multiple units and locomotives from Italy, Germany and Amercia.

As for British Rail, yes it was run on a shoestring, but it too was woefully inefficient (remember the thousands of Green Card holders, restrictive working practices, inertia to innovation & marketing, absence of customer service in many places etc, etc). It's ability to give up on freight business flows was legendary,

We all look back fondly at Chris Green's NSE, but in reality punctualiy and reliability was very poor by todays standards, carrying roughly half the patronage on 30% less trains. And in my memory the trains were usually as filthy as they were late too.

Now there's a surprise! Another new Transport Secretary. It has always been thus - as soon as a cabinet re-shuffle comes along, enter a new head of transport. Is it any wonder this portfolio gets bogged down with inaction and delay, with such frequent changes at the top. I still have the consultation document from the 70s on a proposed airport for London at Maplin Sands. 40 years on, nothing is resolved as we continue to debate where to build more 'runway' capacity.

Renationalise........

Remember "ol' British Rail" managing to run a network on about one tenth of the budget.

We had British Rail Engineering, Brush, GEC and Metro Cammel exporting trains around the world whilst supplying the home market. There were innovations such as tilting trains we now buy back from abroad, dining cars and spacious seating on all intercity routes.

The sectors such as Network SouthEast seemed to work well; the aim was to provide a good service at a reasonable price. What happened to InterCity 250?

Imagine what a modern British Rail could do with those £billions each year

Renationalise, renationalise, renationalise. Enough said. We wouldn't even have the last half dozen stories on here, it would only be complaints about the ham sarnies.

Shambles, farce and chaos. I never thought I would ever agree with Bob Crow but he describes the west coast saga to a tee.

Virgin trains are to blame though!