Posted 29th August 2012 | 9 Comments
Battle lines drawn over West Coast petitions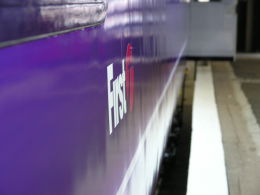 LESS THAN 24 hours after Virgin Trains announced that it had begun court proceedings against the Department for Transport opposing the award of the £5.5 billion West Coast franchise to FirstGroup, a new online e-Petition backing the DfT's decision has been launched.
It says: "We the undersigned urge the government not to reconsider the decision to award the West Coast Main Line franchise to FirstGroup," and then sets out some of the features of the new franchise, which include 11 new trains as well as through London services for towns such as Blackpool and Shrewsbury.
More than 150,000 people have already signed an e-Petition calling for the award of the franchise to FirstGroup to be changed in favour of Virgin. The company came second in the contest for the 13 year 4 month contract, having bid £700 million less at net present value.
The decision was questioned not only by Virgin but also the Commons Transport Committee, whose chairman Louise Ellman called for the final sign-off, which could have taken place today, to be delayed.
The Commons Public Accounts Committee has also expressed concern, saying it wants to examine the Department's methods of evaluating bids, but stopped short of wanting the sign-off to be put on hold.
Virgin founder Richard Branson said his company was taking the matter to the High Court because 40 questions from Virgin about the successful bid had not been answered by the DfT.
He said: "All we are saying is that these same civil servants got their maths wrong with National Express and GNER, we're absolutely convinced they've got their maths wrong with FirstGroup.
"Rather than give up the fight as we did on the East Coast Main Line, we're going to fight, and if at the end we're proven wrong we'll bow out gracefully."
The transport secretary Justine Greening is maintaining that the choice of FirstGroup was the best option for taxpayers and passengers, and said she was 'disappointed', adding that the Department's decision would be defended 'robustly'.
Meanwhile First said it was continuing to prepare for a handover of West Coast as scheduled on 9 December.
Reader Comments:
Views expressed in submitted comments are that of the author, and not necessarily shared by Railnews.
When considering Richard Bransons reactions to loosing the WCML contract its worth remembering that he acted the same way when he failed to get the contract to run The Lottery when that was set up!!

It seems he is simply a bad looser and given how he lives on a island paradise it would be intereting to know how his tax arrangements work given the amount of revenue he receives from British taxpayers!!

I can only speak from personal travel experiences from disliking 'Virgin' as a rail provider. I've had nothing but bad ones.

I also dislike Bransons' hypocrisy and utter arrogance,

In the same way that he thinks his is the only airline that can run good quality air services, he thinks his organisation is the only one with a good marketing department.

How dare 'First' suggest they might actually be able to sell more seats than 'Virgin' ?

I hope the DfT sticks with awarding the franchise to 'First' and tells SRB where to get off. If they need to get hold of him, they'll have to call long distance to his hammock on Necker island and interupt his Caribbean cocktail sippin'


No-one who lives in Reading ever checks the timetable of trains to London. With over 240 a day, you never have to wait more than a few minutes and often catch a late running one. The line to Paddington is chocker - even at 23.00 at night. But one can hardly blame FirstGroup. We've got new trains coming with the electrification but unless they choke off custom by doubling the fares, building 6 tracks to London or knocking down all the bridges to take double-decker trains we are not going to get any better.

I think the current counts of those petitions say it all: 162,000 for Virgin, 4 for First.

I have used Virgin many times for travelling to London, and relied on them being the only train company to allows railcard users to travel anytime at off-peak prices.

Instead of the £28 return, I would be looking at about £130 return. First claim that they would be reducing the Anytime fares by 15%, but in real terms for the usage I was using it would be a rise of nearly 300% without the railcard benefit.

I suspect that there will be plenty of other rises for advance tickets as well with First. Another good comparison is when I wanted to travel from London to Worcester. First have a direct service, but is consistently around £50 for an advance ticket. Instead of paying this I buy an advance ticket from Virgin for around £10, including travel on London Midland services once I changed at Birmingham.

So, Michael Jeffery,who do you think is to blame for your fare rises and for the continuing presence of the HSTs? Let me tell you, it's not First. Try blaming the DfT and HM Treasury if you want to be accurate. Still, never let the facts get in the way of a good moan, eh?

I would NEVER support this petition. As a person who has to endure FGW from Reading to London each day, same 1960's HST rolling stock, Same frequency of service, but over the past 4.5 years I have lived in Reading - my Season Ticket has gone from under £1800pa to next January of over £4300pa. The only noticable difference IS: the timetable for the same exact trains were apx 20 minutes, as to why I chose Reading as a place to live, to be padded out to where the timetable has now reached 30 minutes (for a journey that I have been on HST's and made the journey in under 16 mintues). Extra services during Olympics = did not exist. Trains on a Saturday night between midnight and 5am = do not exist (do for the other 6 nights of week).
Same trainsets, same everything, except longer schedule for the journey (so all arrive early of couse) and in under 5 years, the fare has gone up by almost 250%. If FGW are the Highest Bidder for the WCML, it is because they have plans to hike up the fares for those along the route who 'have to' use the trains.

It appears that the main issue is that the DfT does not wish to have its tendering process reviewed. This is because it has for long failed to appreciate that long distance rail travel to be successful has to focus on entirely different factors than "commuter" journeys into London.
For example emphasis on walk-up fares, season tickets and passes is not appropriate whereas the availability of deeply discounted tickets for advance bookings does divert the marginal passenger from air, coach or car travel.
It also has in the past totally misunderstood passenger requirements for example the the DfT promoting as significant improvements: The replacement of the 172 seat 4 coach Voyager units on the 4 hour Manchester Airport to Edinburgh route by the 179 seat commuter profiled 3 coach Type 185s, even though the latter counts jump seats, a significant amount of space is set aside for standing areas, and all seats are close to a wide opening double door meaning there is no temperature control in the cabin (and now to be replaced by the same commuter profiled Desiro 4 car electric units) . The replacement of the on-board shop with hot meal availability by a "tepid tea" trolley service and the removal of a bicycle space on the Cross Country services between Aberdeen/Edinburgh and Penzance or Bournemouth; thereby allowing 32 more seats to be placed on the 4 coach voyagers to meet the demands of the Birmingham to Derby commuter 10% of the route. Trains providing at seat power points, even though there is no room in Standard class "coach" style seating to open even a small laptop.
For those who think Virgin has put up fares well ahead of inflation - I have checked the fares I paid between September 2001 and April 2012 from Wilmslow to London for approximately the same train time (arriving in London just after 9am and returning between 6pm and 7pm) - Sept 2001 £242, June 2004 £246, Feb 2007 £293, Feb 2009 £188.50, April 2012 £160.85 (all1st class and booked in advance)

I support this petiton because I think that thge opposing argument is driven purely and simply by the profit motive.
If First has bid £700 million at NPV then it strikes me that the opposing bid is loaqded with £700 million more profit.

I urge the Dft to stickj to their guns.