Posted 16th November 2023 | 3 Comments
Alstom set to end train production in Derby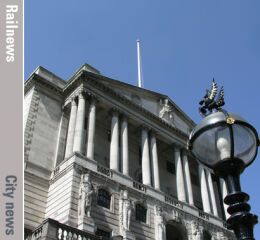 Alstom has warned Derby City Council that it intends to end the building of trains in the city.
The news follows fears that more than 1300 workers, or two-thirds of the employees, were set to lose their jobs because of a lack of new orders.
It has now emerged that Alstom is planning to go further by ceasing to build rolling stock at Litchurch Lane, bringing to an end a tradition in Derby which goes back to 1840.
The decision raises a question mark over where Alstom will now play its part in building trains for HS2, in conjunction with Hitachi.
Derby Council leader Baggy Shanker said: 'We've been informed by Alstom this morning that after months of talks with Government, they must now plan to end the production of rolling stock within the city and will be starting a redundancy consultation affecting Derby manufacturing staff, coinciding with the end of current projects.
'The Litchurch Lane factory site is a unique asset for Derby and the UK and we understand the impact these supply chain job losses will have on our residents and the wider region.
'We've been working closely with Alstom, Unite and senior Government officials to explore potential resolutions to the current situation since the announcement of possible job cuts back in September and we're saddened to hear that a solution has not yet been possible. Minsters really need to commit and focus on this vital industrial sector. To date I'm disappointed that no Minister has agreed to speak to us on this matter.
'The rail sector is immensely important to the city, and was recognised earlier this year with Derby being named the home for the new Great British Railways headquarters.
'We stand with Alstom and their workers during this disappointing time and continue to support wherever we can.'
The Rail Forum, which is based in Derby, said: 'The approach to rolling stock procurement has led to the current scenario of "feast and famine" and we are already seeing redundancies at suppliers as their work dries up. We have raised our concerns with government and the Department for Transport on a number of occasions over the last year as this situation was, sadly, predictable.'
If Alstom's decision goes ahead, it will also mean the closure of the last traditional train-building works in Britain. Hitachi's site at Newton Aycliffe and CAF's at Newport in south Wales have both been opened during the last few years.
Reader Comments:
Views expressed in submitted comments are that of the author, and not necessarily shared by Railnews.
Why not build a Alstom train manufacturing plant in the North of England such as Crewe, York, Wigan, Manchester or to build a train manufacturing plant in the East Midlands and not too far from Derby.

So that Alstom can continue on manufacturing more new Aventra trains and to create more new jobs. Despite the UK has already left the EU and needs more new jobs created to continue on mass production of rolling stocks and of course new London Underground tube stocks and new trams to be built.

As the Rail Forum says entirely predictable especially with the proliferation of 'boutique' assembly plants as recent orders have been placed.

Also a complete failure in strategic planning resulting in no coherent rolling stock plan that would have incentivised the ROSCO's to reinvest in renewing their fleets irrespective of the short term TOC franchise or now service contract agreements.
Have Your Say