Posted 15th November 2023 | No Comments
Alstom shares plunge as Derby job losses increase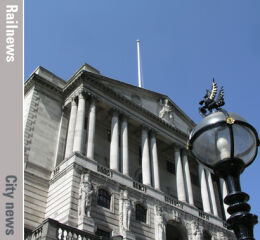 The number of jobs which could be lost in Derby because of the Alstom crisis has more than doubled.
Earlier reports suggested that 600 jobs could be shed because of a lack of orders, but it is now feared that more than 1300 workers could be laid off.
In a statement issued a short time ago, Alstom said it is set to cut 1500 jobs worldwide.
The company is facing a wider cash crisis. It says it is planning to raise money by selling assets worth up to one billion Euros and may also increase its capital to help its balance sheet.
The markets have reacted badly, with the value of Alstom shares falling by 16 per cent since stock exchanges opened this morning.
Litchurch Lane in Derby is running out of orders. Current projects include the Class 730 Aventra fleet for West Midlands Trains and a monorail in Egypt, but work on these will be completed in 2024.
A likely reduction in size of the HS2 fleet is one problem, following the cancellation of the West Midlands to Manchester section last month by the Prime Minister. Alstom is to build the high speed trains in conjunction with Hitachi, but construction is not due to begin until 2026.
Another threat is the lack of forthcoming orders for conventional lines in Britain.
It now seems that 780 agency staff could lose their jobs, along with 550 permanent employees. If these losses went ahead, the current workforce would be more than halved.
Alstom said it has been working with the UK government over the last six months to achieve a 'sustainable future' for the Derby factory, which it acquired when it took over Bombardier in 2021.
Alstom's statement continued: 'No committed way forward has yet been found and therefore it is with deep regret that we must now begin to plan for a significant reduction in activity at Derby by entering a period of collective consultation on potential redundancies at Litchurch Lane.
'We will fully support our dedicated colleagues during this exceptionally difficult time. We look forward to fulfilling our commitments on HS2 and successfully competing for rolling stock opportunities across the UK in the future.
'We remain open-minded as to the future of non-production functions located at Litchurch Lane and to potential future alternative uses for the Derby site.
'We will begin an extensive review of options, and will fully involve our stakeholders in this process.'
Have Your Say