Posted 22nd September 2021 | 3 Comments
Date for Isle of Wight reopening announced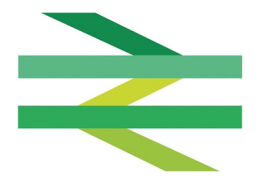 Rail industry goes green to mark car free day
WEDNESDAY BRIEFING
Date for Isle of Wight reopening announced
South Western Railway has announced that the upgraded Island Line is set to reopen on 1 November, subject to a final round of safety tests being completed. The line will use modernised former London Underground cars which have been rebuilt by Vivarail to include on-board accessible toilets, plug sockets, free WiFi and wheelchair spaces. The infrastructure has also been upgraded, with a restored passing loop at Brading which will allow a half-hourly service. The £26 million project was paid for by the Department for Transport, the Isle of Wight Council and Solent Local Enterprise Partnership.
SWR conceded that the work had 'regrettably taken longer to complete than first anticipated'. It continued: 'This has been due to several factors including train testing complications, the pandemic and even the flash flooding which engulfed the Isle of Wight earlier this summer. The Class 484 Island Line trains had also been affected by software problems.'
SWR managing director Claire Mann said: 'We are really pleased that the Island Line is set to reopen on 1 November, providing that a final round of testing allows us to safely introduce our new trains into passenger service. It goes without saying that the safety of our customers and colleagues is the absolute priority for us, which is why it's so important to get these final preparations right. When the Island Line reopens, the new trains and upgraded infrastructure will give a real boost.'
Manchester tram strikes called off
Two strikes by Metrolink drivers this weekend have been called off, after talks between the Unite union and Metrolink operator KAM (KeolisAmey Metrolink) resulted in what the union described as a 'greatly improved pay offer'. The walkouts would have disrupted travel in Manchester during two major sporting events. Manchester United is playing at home to Aston Villa on Saturday, while the Great Manchester Run is taking place on Sunday.
KAM managing director Guillaume Chanussot said: 'I am pleased that we have been able to reach agreement with Unite on an improved offer for our Driver workforce which enables them to suspend their planned industrial action on 25 and 26 September. Unite will now recommend this offer to their members and we await the outcome of their consultation exercise.'
Transport for Greater Manchester's head of Metrolink Danny Vaughan said it was 'great news'. He continued: 'A revised pay offer will now be put to members and a further update will be issued once that has been done. We'll now be able to concentrate on providing a normal service to support the various major events taking place this weekend and all those who rely on Metrolink to get around. If travelling with us, please still plan ahead and allow extra time because we expect it to be much busier than usual.'
Unite general secretary Sharon Graham said: 'By taking a stand our members have forced management to return to negotiations and table a greatly improved pay offer. This demonstrates when Unite is wholly dedicated to advancing jobs, pay and conditions we can get a better deal for our members.'
Unite's Metrolink members will now vote on the offer, which Unite is recommending they accept. If the drivers agree, further strikes which had been called for 24 and 29 October will also be cancelled.
Details of the new pay deal have not been released, but the strikes had been called after an original offer of 1 per cent over 15 months had been rejected. Unite regional officer Dave Roberts said: 'Unite had been clear from the outset that the previous pay offer was not fit for purpose.'
Rail industry goes green to mark car free day
The rail industry is launching a new campaign – We mean green – to mark World Car Free Day. The aim is to encourage more people and businesses to choose greener trains rather than congested roads. In a report published earlier this month, the Rail Delivery Group estimated that a 20 per cent shift from rail to road would cause an extra one million tonnes of CO2 emissions and 300 million hours stuck in traffic jams a year. With only weeks to go until COP26, the UN climate summit in Glasgow, which starts on 1 November, people will see the former British Rail double arrow logo, which is to be the official symbol of railways under Great British Railways, going green as rail companies emphasise how getting people and goods on to trains and off roads will help in the fight against climate change.
Posters will be displayed at stations, on board trains and on digital channels. Thousands of delegates are expected to arrive at the event by train and while in Glasgow they will have the opportunity to take a trip on zero emissions hydrogen and battery trains which are being exhibited at the event. Before the climate summit community groups will also be staging a series of events between 18 and 24 October, encouraging people to try the train as part of 'green travel week', which is being organised by the Community Rail Network.
Reader Comments:
Views expressed in submitted comments are that of the author, and not necessarily shared by Railnews.
Martin Marrison is absolutely correct. Station car park charges are an absolute rip-off scandal. Many, such as Ipswich, charge £12.00 per day and some others I believe are considerably more than that. Even an irregular commuter would baulk at that! As Martin says, the fuel that buys makes motoring throughout much more appealing.

Perhaps allowing commuters to park for free at railway stations would stop people driving to their offices and use the train. Last time I checked it was £9.00 to park at my local station and you can get a lot of diesel and go a long way for that.... If we don't reduce these costs we will never get people out of their cars.....