Posted 29th October 2020 | No Comments
Government under fire as TfL countdown continues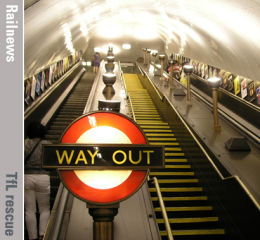 THE Prime Minister has been sent a letter by a coalition of organisations, calling on him to end his government's 'attack' on Transport for London.
The letter, signed by 13 organisations representing London's transport workers, passenger groups, children, young people, students, pensioners, disabled people and anti-poverty campaigners, condemns the government for imposing what is in effect 'a new round of austerity cuts that will throw more families into poverty and increase hardship for ordinary working people and small businesses across the capital'.
Time is running out for a decision on TfL funding, with the deadline now barely 48 hours away for the Government to decide what it will require the Mayor to do in return for further financial support. Passenger revenues appear to be in danger of slumping again in response to new Tier 2 restrictions.
In return for help, the Government wants TfL to move ahead with developing driverless trains, increasing fares and the congestion charge, and reducing travel concessions.
The letter says: 'We call on the Prime Minister to abandon this appalling attack on the livelihoods of London's people and its transport workers and immediately agree a proper funding package that fully supports public transport in our capital during the current crisis and also reinstates government grant to a level that allows for the retention and expansion of safe, sustainable and affordable public transport for the future.'
The Department for Transport has declined to comment.