Posted 28th March 2019 | 3 Comments
ORR marks start of CP6 by targeting NR bonuses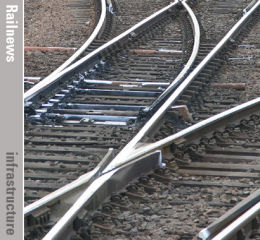 THE start of Control Period 6 at Network Rail on 1 April is being marked by changes at the Office of Rail and Road, which now intends to take action earlier when problems arise. It may also make senior managers pay for missed performance targets by targeting their bonuses for the first time.
The ORR said it would be concentrating from now on 'those areas that have the most serious impact and detriment to passengers, freight customers and funders'.
A new 'three-stage approach' has been worked out. Stage 1 is routine monitoring and assessment of Network Rail's performance, Stage 2 is investigation and Stage 3 is enforcement.
The ORR warned that at Stage 2 it would now step in earlier where necessary to protect rail users. It is also proposing additional procedures, such as ORR Hearings. Network Rail may be required to work out formal improvement plans sooner than in the past.
When it comes to enforcement, the ORR said 'Our new policy introduces an option to impose financial sanctions on routes (or the system operator) that can affect Network Rail management bonuses. The policy also includes a new approach to financial penalties that allows ORR to scale penalties so as to be capable of being funded by management bonuses.'
The ORR's director of railway planning and performance Graham Richards said: 'There have been significant changes to Network Rail's business in recent years as well as passenger and user expectations and to reflect this we are now changing the way we hold Network Rail to account. Our new approach puts passengers and other railway users firmly at the centre.'
Network Rail said its plans for CP6 'focus on making improvements to what matters most to passengers and freight users, targeting punctuality and reliability through better assets, timetables and information, and working much more closely with train operating companies.'
Reader Comments:
Views expressed in submitted comments are that of the author, and not necessarily shared by Railnews.
*It may also make senior managers pay for missed performance targets by targeting their bonuses for the first time*

In other words, it won't. Bonuses should in any case be discretionary and not a part of an overall package. All I can see is 'can affect bonuses' and 'may affect bonuses' but not much sign of 'WILL affect bonuses.' Given NWR's performance over the last two years since this much vaunted 'improvement' work at Waterloo, since when we haven't had a week without some sort of problems, I'm actually amazed anyone is being paid bonuses to start with.

And how long is this 'three stage approach' reckoned to take? months? years?

I'm not quite sure why a publicly-owned company should be paying bonuses in the first place.