Posted 10th January 2019 | 3 Comments
Accusations mount in Crossrail dispute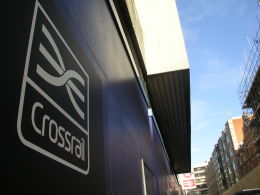 THE controversy about the delays to Crossrail under central London is growing, after former chairman Sir Terry Morgan clashed with the Mayor of London Sadiq Khan over the sequence of events last year.
The Elizabeth Line is not now expected to open between Paddington and Liverpool Street until the autumn at the earliest and perhaps not until 2020, because of continuing problems with signalling and related software.
The delays are having a serious financial effect, partly because Transport for London will not be earning revenue for some time yet, and costs have also risen. TfL has already borrowed £350 million from the Department for Transport, but there have been warnings that further financial support will be needed.
Giving evidence to the transport committee of the London Assembly, Sir Terry was responding to evidence from the Mayor that he must have 'misremembered' events last year, particularly when the likelihood of a delay to the central London opening was becoming apparent. He resigned in early December. He told the Committee: 'I do not suffer from loss of memory'.
The Mayor has insisted that he was not told of the delay until 29 August. Sir Terry, on the other hand, told the committee that the Mayor had been advised that opening in 2018 was 'no longer feasible' on 26 July.
Sir Terry also alleges that he was given a briefing paper by TfL to use at a TfL board meeting on 25 July, which did not mention a possible delay. He also said that on 19 June TfL had deleted a paragraph in a briefing note intended for the Mayor which had said there would not be enough time to complete tests before a December 2018 launch.
Also produced in evidence was a slide shown to the mayor and TfL on 26 July, which described a December opening as 'high risk'. The Mayor has continued to deny that, even so, there was no indication that a new opening date would be needed.
Later in yesterday's committee meeting, the deputy mayor for transport Heidi Alexander said: 'This idea that on 26 July Sir Terry ruled out a December 2018 opening date is simply not true and it did not happen.'
She added that she had also been struck by the 'real resistance and a lack of realism from Sir Terry about what was really going on with this project'. As far as briefing notes with deleted sections were concerned, she said: 'I have no knowledge of the process of the preparation of those notes. I would be as interested as you if there were changes made.'
Committee chair Caroline Pidgeon said: 'Despite the many revelations from Sir Terry Morgan today, there are still contradicting accounts of who knew what and when.
'It continues to be a very frustrating process getting to the bottom of the confusion, but Londoners have a right to know. Not only do we need to see Crossrail back on track and open for passengers, we also need to ensure lessons are learnt for the future.'
The Committee has called for more documents from Transport for London and the deputy Mayor.
Reader Comments:
Views expressed in submitted comments are that of the author, and not necessarily shared by Railnews.
My complaint about Crossrail is that none of the Trains have Toilets. I know they are classed like other Underground Trains but to go all the way from Reading to Shenfield seems a long 2 hour journey without a Loo. Can't a One Retention Toilet be fitted even at this late stage.

Any chance the transport committee could spend less time arguing over something that's already happened and more time finding out what's stopping Crossrail opening and what work still needs to be done?