Posted 17th July 2017 | No Comments
Major HS2 decisions due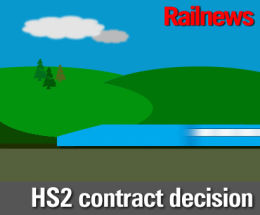 A SERIES of key announcements about HS2 is expected shortly.
These include the details of the routes of Phase 2a between Birmingham and Crewe and Phase 2b between Crewe and Manchester and between the West Midlands and Leeds, to be revealed later today. A Bill authorising Phase 2a will be published.
Meanwhile, the contractors who will carry out major construction of Phase 1 between London and Birmingham are due to be named this morning at 07.00. They will be sharing contracts worth a total of £6.6 billion, which will create 16,000 jobs according to the government.
The shortlist consists of eight consortia plus Bechtel, which is bidding alone.
Particular attention will be paid in South Yorkshire to the route serving the Sheffield region. Originally, this section was planned to run through Meadowhall, but after an alternative via the former Sheffield Victoria station was rejected, the favoured option is now expected to run east of the city, although a new housing estate will have to be demolished at Mexborough.
Transport secretary Chris Grayling said: "HS2 will deliver vital links between some of our country's biggest cities, helping to drive economic growth and productivity in the north and Midlands. As well as providing desperately needed new seats and better connecting our major cities, HS2 will help rebalance our economy.
"We will now get on with building the railway, while continuing to ensure affected communities get appropriate support and are treated with fairness, compassion and respect."
Critics have been repeating their opposition. Joe Rukin of Stop HS2 referred to the project once again as a 'white elephant', saying "The case for HS2 has been invented by the very cheerleaders who intend to rake in billions of taxpayers' money which is desperately needed elsewhere."
(This story will be updated after 07.00.)