Posted 9th November 2016 | No Comments
At least one feared dead in London tram accident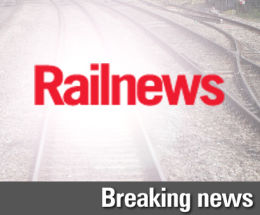 POLICE say there appears to have been 'some loss of life' following a tram accident in south London early today.
A tram is reported to have become derailed soon after 06.00 in a tunnel near Sandilands, east of Croydon town centre.
Several people have been taken to hospital, and work is continuing at the scene to free some trapped passengers.
British Transport Police said: "A number of people have been taken to hospital with injuries and sadly it looks as though there has been some loss of life.
"It is too early for us to confirm numbers but we are working hard to assess the ongoing incident and we are continuing to focus on recovery efforts."
It is not yet clear exactly what happened. Some early reports said a tram had 'overturned', but this has yet to be confirmed.
Transport for London has suspended tram services in an area bounded by Elmers End, Harrington Road, Addington Village and East Croydon station.
The Rail Accident Investigation Branch has been informed.