Posted 2nd November 2015 | No Comments
Network Rail finance chief to join Go-Ahead Group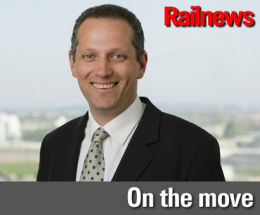 THE man in charge of Network Rail's finances has resigned.
Group finance director Patrick Butcher has been appointed chief finance officer of Go-Ahead Group and will leave Network Rail in the New Year.
Patrick Butcher joined Network Rail in 2009. Before that, he was finance director at EWS, Mapeley Limited, London Underground and Kings College Hospital. His early career was spent at Deloitte & Touche as a management consultant and auditor.
Network Rail chief executive Mark Carne said: "On behalf of Network Rail colleagues, I would like to thank Patrick for his service to our company over seven years. I personally want to thank him for his untiring support to me and for helping us to successfully navigate the transition into the public sector last year."
Because Mr Butcher will not be moving straight away, Go-Ahead's financial controller Paul Edwards will become interim group finance director following the departure of the present group finance director Keith Down on 13 November.
Go-Ahead's group chief executive David Brown said: "I am delighted that Patrick is joining the Group and look forward to working alongside him. He will be an excellent addition to the Go-Ahead team, bringing strong financial management capabilities as well as significant transport sector and stakeholder experience."
The announcement of Patrick Butcher's move comes only a few days after Network Rail was criticised by the House of Commons Public Accounts Committee for losing track of its project costs and timetables, particularly electrification schemes.
The chair of the Committee Meg Hiller said on 21 October that increases in costs on the Great Western Main Line in particular were 'shocking', after the committee was told that the total had trebled.