Posted 19th February 2015 | No Comments
East Anglia franchise competition begins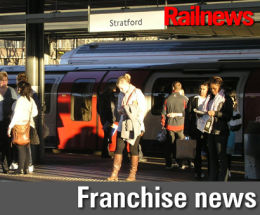 THE Department for Transport has started the search for the next operator of the East Anglia franchise. The present franchisee, Abellio Greater Anglia, remains in charge until 16 October 2016, when there could be a potential handover. It was awarded a two year contract from 5 February 2012, then a further two year direct award was negotiated last year. Abellio is expected to rebid.
Today's announcement marks the publication of a prospectus for the next franchise, which includes plans to accelerate services, particularly on the intercity route between Norwich, Ipswich and London, which is hardly any faster now than it was before electrification in the 1980s.
The DfT said it also wants better connections at stations like London Liverpool Street and Stratford, a more reliable service, better communication during disruption, more integration with other transport modes and further investment in stations.
Transport secretary Patrick McLoughlin said: "East Anglia has a thriving economy and I want it to be served by the best train services possible. Giving the region train services fit for the 21st century is vital to connecting people with jobs and businesses with customers. Good transport is central to our long-term economic plan.
"Today marks the beginning of the process to find an operator who can meet the demand for better, faster services and make a real difference to people's experience on the railways in East Anglia."
Bidders will be asked to consider how they would achieve the improvements recommended by the Great Eastern Main Line Taskforce, which include reducing the London-Norwich journey time to 90 minutes.
Interested companies who pre-qualify will be shortlisted, and then invited to submit detailed proposals later this year.