Posted 2nd November 2013 | No Comments
BTP launches inquiry after compensation payout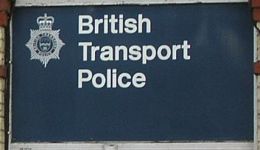 BRITISH Transport Police has launched an inquiry after a 26-year old man successfully sued the force because he had been wrongfully arrested and assaulted.
A civil claim was lodged by Peter Garrigan of Kirkby, Merseyside, after an incident at Liverpool Lime Street station in March 2009.
A jury found the case proved, and he was awarded compensation of £13,000. The court was told that his arrest had been unlawful and that an officer had behaved improperly.
Mr Garrigan received injuries to his head, face and shoulders during the incident, which left him with his 'faith and confidence in the police shot', according to a spokesman for his solicitors, who said Mr Garrigan was a 'young man of exemplary character'.
A spokesman for British Transport Police said: "We expect the very highest standards from our officers and staff and when someone falls to live up to those standards, it is a matter of great regret. We would like to apologise to Mr Garrigan for the failings in this case.
"This matter has been passed to our Professional Standards Department following this verdict and a full and thorough investigation will be carried out."