Posted 1st October 2013 | 9 Comments
Transport secretary hits back at HS2 opponents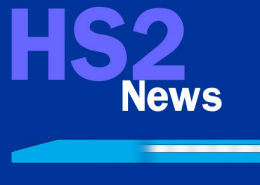 TRANSPORT SECRETARY Patrick McLoughlin has hit back at opponents of HS2 in the Wolverhampton area.
But opponents of the scheme have renewed their calls for it to be abandoned.
"HS2 will be good news for Birmingham, so it is good news for Walsall, Wolverhampton and the Black Country – and for the rest of the West Midlands," according to Mr McLoughlin, who said he grew up in Cannock.
The Transport Secretary was speaking at a meeting on the fringe of the Conservative conference in Manchester in response to Douglas Hansen-Luke, the prospective Tory general election candidate for Walsall North.
Mr Hansen-Luke said he was concerned that the Conservative leaders of Walsall and Wolverhampton councils were opposed to the project because they believed it would bring no benefits to the area.
Sir Richard Leese, the Leader of Manchester city council and another speaker at the fringe meeting, said: "The Black Country and Birmingham need to get their acts together and make sure they get the best connections to the new high speed network as well as new services on the existing network."
But Stop HS2 Campaign Manager Joe Rukin said: "No-one is buying the idea that HS2 will come in on time or on budget, not even the new Chair of HS2 Ltd, David Higgins, who said he isn't sure it will."
Reader Comments:
Views expressed in submitted comments are that of the author, and not necessarily shared by Railnews.
Some further thoughts. All schemes have winners and losers, and the name of the game is to have as many winners as possible. On the face of it, it looks as if Wolverhampton and its locality may be losers if HS2 is built, with the East of Birmingham, Coventry and Solihull being winners. Transport Secretary, Patrick McLoughlin, then has to buy off the Wolverhampton opposition here with some sort of sweetener. But the more I study HS2 the more I am convinced it is a project so vast and effecting so many areas of transport, that it can't be analysed properly by anyone. For example I could right 500 pages on why HS2 running to Birmingham airport will produce more Motorway traffic, more people flying and less people using the railways in the West Midlands. And why money needs to then be urgently spent building more Motorways and Airport facilities at Birmingham. On the other hand I could draft another 500 pages on why HS2 will reduce UK flights and Car Usage, and lead to a substantial increase in rail travel. And thats just for the West Midland bit. We shall never really know until its built and we know how much was actually spent, and where. But at this moment in time it looks to me as if we need much more analysis and that there are more minuses than pluses.

I love all this talk from those up north about getting between stations, when Londoners have had to get from Liverpool Street to Paddington (a distance of several miles!) or stations on Euston Road to Waterloo or Victoria since they were built !

Some even complain today of getting from Euston to St Pancras to change from HS2 to HS1 well that's what the passengers do today trundling suitcases between stations is an everyday occurrence on Euston Road !


As for those who wittier on about the time saving well it's not just to Birmingham but to everywhere north of Euston trains that use HS2 will save time and as they say "time is money" so the more time saved the more money saved !

Finally, as for mood box at Tory conference at least it did not suffer being knocked over as it was at the Labour conference with former Transport Secretary John Prescott demonstrating why he was so bad at the job !

I suppose he wants HS2 trains to carry Jaguar cars in guards van!

"for what,to get to Birmingham in 45 mins?"

If you want to bang on about speed willy-nilly, be my guest. One interesting thing about the Daily Politics mood box on HS2 at the Conservative Party conference this week is that capacity was mentioned again and again by the majority of delegates who voted for. (And yes, capacity is the #1 reason for HS2, no matter how much you want people to beleive otherwise.)

Yes, the mood box is not a reliable sample, but the point is that the capacity argument is starting to make a real difference. If you lot carry on repeating "20 minutes less to Birmingham" ad nauseum, you will regret it before too long.

But does HS2 help the people of Wolverhampton ? I used to live in Stourbridge and commuted by train into Birmingham everyday. I sometimes drove to Wolverhampton to catch trains to the North. So say I now have this new fast station at Birmingham Airport on HS2. I will probably not either drive to Wolverhampton or commute by train to Birmingham. I would probably drive direct to Birmingham Airport HS2 Station via the Motorways and pick up my train going to London. If the service was going North (eventually) I would again not drive to Wolverhamton as I used to. The rail commute journey will involve a car journey to the station plus a 30 minute journey to Brum. I think I would be able to get from Stourbridge to the Airport in 30 minutes or so and thereby save quite a bit of time, and added inconvenience. All this depends on the ease of car-parking and the charges. I have gone into detail because I think it shows that an out-of-town station may well decrease local rail transport. Nothing is quite as simple as everyone makes out.

Through services from Birmingham is an interesting topic, and one I think we ought to discuss a bit more. Pretty much everybody who's anybody agrees that expanding Birmingham New Street is not an option, neither is trying to cram more trains into New Street. But Curzon Street has a big snap that it's a terminus station, that loses the options of through trains that New Street enjoys. If we want through trains to places like Wolverhampton, there are two options. Either divert trains on to the classic tracks just before Curzon Street (bearing in mind this will create an annoying situation of HS trains to London leaving from two different stations), or have a couple of through platforms at Curzon Street, with the onward tracks going into tunnels at huge expense.

My vote is we should keep our options open. There should be crossover points between the HS2 and classic tracks just before Curzon Street to keep the option open for classic compatible trains, even if there are no immediate plans to provide them. And, if possible, I suggest Curzon Street is designed so that a cross-Birmingham tunnel can be connected up later.

But I expect I'll get an editor note on practical difficulties of this.

It is proposed that Manchester's HS2 terminus will be built alongside the existing Piccadilly station, and services will continue to use Euston in London; therefore, the London - Manchester HS2 service will be a direct substitute for the present Virgin one via the WCML in that it will use the same starting/finishing points in both London and Manchester.

A direct consequence of this is that the existing connectivity with local services and Metro in Manchester and Underground services in London will be maintained; this will not be the case in the West Midlands (or in the East Midlands, South Yorkshire, or West Yorkshire for that matter).

But sticking to the West Midlands, an independent station is proposed at Fazeley Street; so apart from being a bit further away than New Street from some parts of the city centre, this location and independence will not significantly affect people starting or finishing their journeys in Birmingham, but will affect those from other parts of the area who rely upon feeder services using the classic network as they will have to change stations.

Extending services beyond HS2 to locations like Dudley, Sandwell, and Wolverhampton isn't possible under present plans; the same can be said for extensions beyond Manchester, but as already explained, because the proposed HS2 London - Manchester service is a direct substitute for the present Virgin one, no one in Greater Manchester will be disadvantaged in the way that those who live in the Black Country will be.



I wonder what planet politicians live on,not planet earth that's for sure,and as for HS2 being 'good news' for everyone,the present transport minister would see the opposite is true,that's if he could take his head out of his backside to see! This is a vanity project that is going to cost the taxpayer untold billions
for what,to get to Birmingham in 45 mins? yea right

Currently the 880,000 people in Wolverhampton, Dudley and Sandwell have a fast, direct intercity (indeed, the original Inter-City) train to London once an hour. If Margate and Ramsgate can have HS1 trains tootling through them, and much of the route near London is to be tunnelled, then all politicians north-west of London through to Telford, Shrewsbury and Wrexham should be making a fuss until a link is created at Birmingham to the feeder lines.
Sir Richard Leese has the right idea, and he will have to fight for the same connectivity of rails once the line reaches his domain.