Posted 5th July 2013 | 16 Comments
Siemens withdraws from Crossrail train contest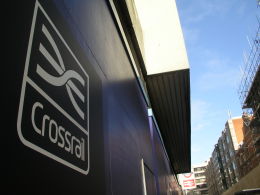 GERMAN train-builder Siemens has backed out of the competition to win a £1 billion order for Crossrail rolling stock.
In a statement, the company described its action as a 'strategic decision'. It continued: 'Crossrail is a very large project and, since first undertaking our initial assessment of capacity and deliverability, Siemens has won multiple additional orders. To pursue another project of this scale could impact our ability to deliver our current customer commitments - something we believe would not be a responsible course of action.'
The company has just signed a £1.6 billion order to build more than 1,140 vehicles for Thameslink. It was named as preferred bidder – beating Derby-based Bombardier – as long ago as June 2011, but the choice of Siemens sparked a long-running controversy about the future of the British train-building industry.
The Crossrail rolling stock procurement is not the same as the Thameslink contract. This had included funding to be provided by the bidder, and it is widely believed that completing the funding deal at an acceptable price had proved difficult because of the financial crisis in the Eurozone, and caused the two-year delay.
Crossrail rolling stock was originally set to be funded in the same way, but the Government has changed its stance more than once. The first change of policy came when it announced that the first £350 million would be publicly funded.
However, on 1 March this year it emerged that the whole procurement would now be funded by the public purse.
Transport minister Stephen Hammond told MPs: "The financing of the contract is the only key element of the contract that will change. The 'responsible procurement' requirements set out by my predecessor last February will remain as will the requirements for bidders to set out an estimate of the contract value that will be spent in the UK. While this is not an assessment criterion, the successful bidder will be required to report against it following contract award.
"Following this decision, Crossrail Limited intends to issue a revised Invitation to Negotiate in due course. I will ensure that a copy of this is available in the House library as soon as it is available. Bidders will then be asked to resubmit their bids based on this revised financing structure later this year."
This change means that the relative status of Crossrail bidders on the international credit markets will be less significant. As well as Bombardier, the other remaining shortlisted bidders following the exit of Siemens are CAF and Hitachi.
--------------------------------------------------------------------------------------

Railnews editor Sim Harris writes:
Industry observers are speculating that Siemens may have decided that public sentiment would influence ministers when the Crossrail decision came to be made, and that there was little point in putting a bid together.
The announcement has also come on the same day that the House of Commons is debating the future of the United Kingdom in the European Union.
Whatever the underlying reason, the Siemens decision will be seen as good news in Derby, where Bombardier is still expected to continue with its bid for the Crossrail rolling stock contract. It can now do so in the knowledge that a major competitor has retired from the field.
Reader Comments:
Views expressed in submitted comments are that of the author, and not necessarily shared by Railnews.
The Bombardier plant in Derby actually leads and manages the project from bid to passenger service. That includes designing and testing the trains. There is much more to it than bolting a few boxes together.

Michael London - at what point in your global economy do the Brits stop being xenophobic ? when all our factories close down and we import everything ? we can't all work in the creative industries and banking you know. We have trains manufactured in Japan, Germany, Italy, Spain and the USA running on our networks and yet you use the term little Englanders in a derogatory sense. As in previous discussions please look at the railway trade press and oopen you eyes to the truly astonishing national bias accross the whole of Europe and Japan in rollingstock procurement as well as in other areas of puiblic sector procurement. Then and if Derby has to close perhaps you would like to visit the city and witness the depreviation and hopelessness amongst the little Englanders it will cause and rejoice in the wonders of globalisation and the lack of xenophobia in the good people of that city. If I didn't know better I would say that you worked for Siemens.

John Papworth, Doncaster. Just a small point that, indeed, Bombardier is a Canadian multinational conglomerate. However, the global headquarters of it's transportation division, which includes the Derby factory, is in Berlin.

Bombardier are actually Canadian, NOT German.

Perhaps the British Government should do like India - when they procure defence-based products, - when they buy foreign products, they then assemble back at home,

One thing that gets me about the competition rulings within Europe, every nation sticks to it - until it is time to invest greatly in their own infrastructure.



OMG people are so short sighted, trains must be 'assembled' in Derby mentality. Fact is Bombardier is Not a UK company and Bombardier has manufacturing assembly plants all over the world. All the anti-eu nay sayer's, appear to believe having one German company (Bombardier) build the trains over another German company (Siemens) is good for the UK.
It would be so easy for the Germans to close Derby and build the 380 Desiro's at any other plant, and if we are only considering cost, Bombardier could assemble the units in CHINA.
We live in a Global Economy - not a little England.

Thank you Editor

Great news. Close the bidding process now and give the contract to Bombardier. Let's help British workers and the British economy for a change.

Given the massive delay there has been to finalisation of the Thameslink order something that MUST NOT be allowed with future tender awards then having finalised the Thameslink order this announcement will mean Crossrail trains won't be delayed because they are at the end of the queue.

This is good news for bombardier who are still in the running and with the new funding package with TFL hopefully orders for new tube trains might not be far off !

'Crossrail' has already been screwed-up IMO by turning it into a glorified tube line and avoiding Kings Cross.

This new rolling stock tender should be for Parisien RER-guage double-decker trains and with destinations such as Southend, Colchester, Ipswich, Stansted, Cambridge, Aylesbury, Oxford, Newbury, Basingstoke and Guildford on the front, (and with enough of them to run 40 tph in the peak).

Now that would be a real M25 congestion buster. !!

Siemens may very well have a full order-book supplying many different railway networks around the World. But I don't know. Manufacturers like to have enough orders to 'keep them going' which usually means for around 2 years. After that Customers don't want to wait and the only way new orders can be fulfilled is by delaying existing orders. This may well be genuine statement.

At least it is now entirely possible that Crossrail trains will be assembled here in the UK. Since the closure of the Alstom factory at Washwood Heath, British train-building has been in the hands of a single foreign-based multinational - Bombardier - who acquired the Derby site in 2001. We should now be welcoming another - Hitachi Rail - who have put their faith in the UK by locating their European train-building factory at Newton Aycliffe.

We need to be purchasing the best vehicles at the best price possible. This is bad news for the taxpayer. Bombardier now have the opportunity to charge more for less.

The problems with voyagers and junipers should be a warning! Were the class 180's built by Bombardier? If so, I think enough has been said.

[Class 180s were built by Alstom.—Editor.]

Shame, the most reliable, most comfortable, and best value for money (as they do not break down like BOMB-ardier's...
We are now going to end up with second rate rolling stock on London's most premiere route. Only in UK.
And to all those who would say Bombardier is a UK company, they only own the old BR assembly plant in Derby, there is nothing UK about a Canadian/German company.


If your figures are correct the value of the order for Thameslink has crept up by £200m from £1.4b to £1.6b without a single coach being built. Could Bombardier have won the order at £1.4b?
[You may be assured that the figure we report is as given by the DfT. I agree that the figure has risen by £200m since 2010-11 (although the total number of vehicles was not specifed precisely then) but industry sources have suggested that the gap between Siemens and Bombardier was greater than that, principally because of the cost of funding (not the capital itself, but the charges associated with servicing it).—Editor.)

There is also a good chance that they were 'leaned on' to pull out so that Bombardier could have a run at it.