Posted 29th November 2012 | No Comments
Laidlaw report stays under wraps after legal move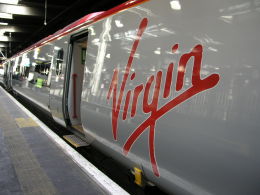 THE FINAL REPORT into the reasons why the West Coast franchise competition collapsed is staying under wraps for now, because one of the three DfT civil servants suspended on 3 October is taking her grievances to the High Court today.
Kate Mingay is alleging that her suspension was unjustified and damaging to her career.
The final version of the Laidlaw report is reported to have been supplied to the DfT slightly ahead of time and was due to be published tomorrow, but transport secretary Patrick McLoughlin has decided to keep its contents secret while legal uncertainties exist, and particularly while there remains a possibility that other legal claims could be made.
The West Coast crisis is still far from resolved in any case --- particularly because no agreement has yet been announced with Virgin Trains about the terms of an emergency operating contract, which needs to start at 02.00 on Sunday week -- 9 December -- if West Coast intercity trains are to keep running.
Virgin has been locked in talks with the DfT since 15 October, after the Department for Transport apparently abandoned its alternative plan to bring in a management team from its own subsidiary Directly Operated Railways.
The House of Commons Transport Committee is set to hear evidence about the latest West Coast developments from the transport secretary and his permanent secretary Philip Rutnam next week, but the legal challenge has cast doubt about much detail they will be willing to give to MPs, at least for the time being.