Posted 25th February 2011 | No Comments
National Express backs away from merger option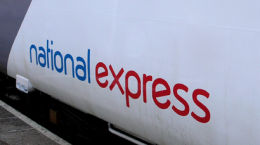 NATIONAL Express Group has indicated that a merger with another transport combine is no longer on its agenda, after unveiling higher than expected profits for 2010.

A New York-based hedge fund, Elliott International, is reported to have acquired more than 16 per cent of NEG shares. The Group had a turbulent 2009, after admitting that it could not continue with its East Coast contract, and was considered by some to be ripe for takeover.

Announcing the latest results, NEG chief executive Dean Finch would not be drawn on any details about Elliott, but did rule out restructuring.

The Group's profit for the year ending 31 December 2010 was better than expected, at £61.4 million, or 12 pence a share, compared with a loss of £53.5 million in 2009, the company said.
Analysts were reported to have been expecting a profit, but their predictions had been around the £50 million mark.
The cost of abandoning East Coast was £64.8 million, but chairman John Devaney said: "Following a turbulent 2009, we are rebuilding a high-quality business, focused on its core operations, and established on a sound financial footing."
He added that National Express was in a good position to deal with the recent surges in oil prices, with all its fuel for this year and 75 per cent of its 2012 needs having been 'hedged', or already bought for an agreed price, set some time ago.
Dean Finch took over as CEO in February last year, inheriting a tense situation at Board level as well as the loss of the East Coast contract.

The company had also come under fire from the transport secretary Andrew Adonis, who had made no secret of his wish to strip National Express of its other passenger rail franchises.
In the event no action was taken, and the Group's rail interests still include the c2c and East Anglia franchises, as well as Midland Metro trams.