Posted 29th October 2009 | No Comments
National Express rejects Stagecoach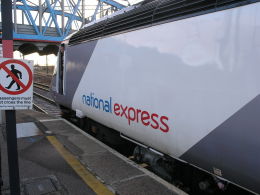 The possibility of a takeover of National Express by Stagecoach appears to have ended, throwing the future ownership of c2c and East Anglia into doubt once again.

In a statement, National Express said the discussions were over. It added: "The board has concluded it is unlikely that a combination with Stagecoach could be successfully executed in 2009, even if appropriate terms could be agreed."

National Express shares fell on the news, which comes at the end of a month of barren discussions as the Group struggles to survive. It has been rejected by a consortium led by the Spanish Cosmen family, which owns 18.6 per cent of the Group. The consortium decided not to proceed with negotiations having asked for more time to examine the company.

Stagecoach would have acquired two bus companies and the Midland Metro concession as well as the two rail franchises, and had a merger taken place it would have gained a commanding position over the long distance National Express coach operation as well.

National Express is understood to still be considering a new share issue to raise the cash it badly needs to contain its debts, which currently stand at about £1 billion.