Posted 23rd July 2009 | 7 Comments
Reactions to the Government's electrification announcement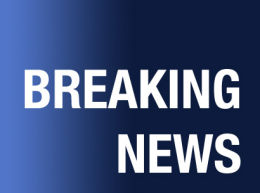 Reactions to the Government's electrification announcement broadly welcomed the proposals with notes of caution sounded about the risk of higher fares from the Campaign for Better Transport countered by the desire to see cuts in carbon emissions which electrification will bring.

Michael Roberts, chief executive of the Association of Train Operating Companies, said:

"The announcement by the Prime Minister and the transport secretary of a £1.1 billion electrification package is excellent news and a clear demonstration of strong Government commitment to modern rail transport.

"The electrification of both the Great Western Main Line to Newbury, Oxford, Bristol and Swansea and the Liverpool to Manchester route will bring real benefits to passengers and the environment.

"The Great Western main line has the strongest call on investment in electric trains and we are pleased also to see investment committed to a strategic infill scheme. The inclusion of Liverpool to Manchester will deliver more capacity, including newer and faster trains to an already busy corridor linking two of our largest cities.

"We also believe there is a powerful case for electrifying other main lines and investing in a number of smaller infill schemes.

"ATOC's longer term aspiration is to provide electric trains for 80 per cent of passengers."

Gordon Brown and Lord Adonis announcement marks major progress in the government's position on electrification since October 2007 when ATOC and Network Rail jointly asked the Department for Transport to reconsider its position of playing down the case for such investment.

Michael Roberts added: "Electrification offers two areas of opportunity for rail. Electric trains on average emit fewer carbon emissions than diesels and, alongside wider moves towards low carbon power generation, stand to improve their green credentials further.

"But electric trains also bring advantages in terms of their potential to deliver lower operating costs, better reliability, more capacity and shorter journey times. That means better services for existing passengers and more scope for attracting new customers away from more polluting forms of transport."

Graham Smith, planning director for DB Schenker Rail (UK) Ltd, said:

"This announcement by the Government to electrify the Great Western main line marks the beginning of a new era for the railway in Britain.

"The railway is already the low carbon transport mode of choice for freight users, and electrification allows further carbon reductions to be made.
The announcement would put modal shift from road to rail at the centre of the Government's low carbon transport policy."

"There are also wider benefits to the railway of further electrification. For rail freight, the business case for main line electrification is improved through the gauge enhancements required to electrify a rail route.

"When set alongside a national electrification infill programme this will open up the railway to higher and wider freight wagons, which will allow even more freight to move by rail. Main line and infill electrification will also help rail freight's competitiveness by allowing faster and longer freight trains. This is one of the eleven principles contained in the Department for Transport's vision for a Strategic Freight Network."

The Great Western main line is a key corridor for transporting stone and other materials to London for construction projects. Faster and longer freight trains would operate between the aggregate supply points and London on an electrified rail route.

Stephen Joseph, executive director of the Campaign for Better Transport, said:

"We warmly welcome this announcement – it will bring us closer to European standards in rail travel with better and more reliable trains with lower emissions.

"However, this must not be used as an excuse to increase fares that already the highest in Europe, as is happening with the new Kent high-speed services.

"Electrification brings wider benefits in cutting pollution and attracting people out of cars – these need to be paid for by the Government rather than by rail passengers."

"This needs to be the first step in a rolling programme, embracing urban and local rail services rather than just inter-city lines. The Government needs to get on with more infill electrification so as to connect places like Blackpool that are currently not on the inter-city."

Anthony Smith, Passenger Focus chief executive, said:

"Passengers will welcome today's news. Extending electrification will improve services in the long term, reducing the pressure on the industry's costs and potentially lowering fares.

"Electrification will also improve reliability and potentially speed up services which could reduce journey times.

"Passengers tell us that more trains, punctual services and getting a seat should be the industry's top priority and electrification will help address these. We welcome the speed of this decision and look forward to participating in the next stage of electrification to be considered".

Liberal Democrat Shadow Transport Secretary, Norman Baker said:

"This must be just the start of the project. The Liberal Democrats want virtually the entire network electrified by 2040.

"While this is a welcome step, with the uncertainties of the General Election ahead it is vital that all parties commit themselves.

"The Liberal Democrats are committed to it, Labour has now committed to it, but the Tories have not."
Reader Comments:
Views expressed in submitted comments are that of the author, and not necessarily shared by Railnews.
Lets have more electrification
Electrification the railways enables rail to really show how a proper transport system can work. It provides the means by which rail can go forward into the 21 st and 22nd century if we survive global warming.

It provides the means by which rail can use any primary fuel source TODAY I remember the promises of ZETA and Hydrogen power still require electricity to 'charge' the fuel cells and what is known as a 'Manyana Technology'.

One of the biggest Rail investments in decades is announced and all we get are a load of whingers. Great Western has been given priority because of its broad guage heritage. There will be far less clearance work needed for OHLE resulting in faster installation and lower capital cost. Its also the busiest non-electrified mainline in the country. Liverpool Manchester has been given prioroty because it is an easy job. The complicated bits at each end are already electrified as is the complex junction with the WCML at Newton Le Willows, the scheme now proposed will just join these bits up. Looks like for once some sound common sense has been applied. As for the irrational rantings of that Amir bloke, hydrogen trains are decades off. Virtually every other country in the world has electrified its mainlines, we are at last catching up.

If they're going to do Manchester to Liverpool then why not go through to Leeds then most Transpennine trains will be electrically powered ? Because the Airport to Scotland services can be electrically powered. That means Bolton losing its already meagre inter city service unless Manchester to Blackpool is being done as well, which it wont, the bore of Farnworth tunnel being the obstacle here. Brown and Adonis are completely useless. They're are just trying to save their political skins. Honestly with these two in charge its like putting tits on a fish. When i see OHLE in place then i will believe it.

Whatever happened to the Midland main line which is partially electrified already. Manchester - Preston is essential for through electric services to Glascow/Edinburgh

This electrification is good news, and I would like to hear the electrification of the Midland Mainline announced in the near future. Of course, there will be the usual anti-progress moaners like Amir, who is just as backward-looking and reactionary as those transport luddites and vested interests landowners who opposed the building of the Great Western Railway over 170 years ago, and were happy to get around in horsedrawn stagecoaches and deny ordinary people the benefit of easy travel. As for the £1 billion cost of the Great Western electrification project - that is easily affordable, but as we know, the Tories are committed to spending £4 billion a year every year on raising the inheritance tax threshold from £700,000 to £1 million, or £20 billion over a five years term, on something that will benefit only the richest 1% of the population who don't need handouts, at the expense of the rest of us, and in sharp contrast to massive handouts for the very richest, railway electrification will carry tangible benefits for all, and that is why the Torises are opposed to it - because they're stuck with an early 19th century mindset.

This is a waste of time. £1billion of money we don't have as we have just borrowed £399bil this year could be better used opening new lines. Its just the mainline so as soon as you go on branch lines you will have to use diesels electric trains cannot go anywhere. The future does not lie with dieslels as you could hybrid or hydrogen trains. This is yet more money spent to basically cut a few mins of journey times. Waste. How about Lewes to uckfield and new line that bridge gaps in the network. What abosulte imcompetence. My line has just been electrified i better get the train now. What utter tosh if the fares are more i'll more likely use me car.

This will also look ugly and ruin beatiful countryside. It will not go-ahead just another gov. anouncement that will get canclled or scraped and buried on a bad day.

I hope that when all this is done that there will be sufficient generating capacity to power the new trains. This country is losing capacity now with the closure of coal and nuclear power stations.