Posted 29th April 2008 | No Comments
First ScotRail gets three-year franchise extension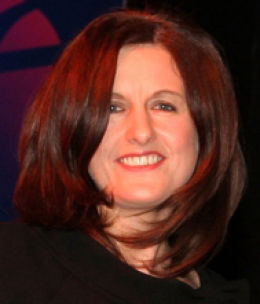 Mary Dickson, managing director, First ScotRail.
A NEW three-year ex-tension to FirstGroup's ScotRail franchise, taking it to November 2014, has been confirmed earlier than expected.

Negotiations followed the operator's own success in hitting markers for the Scottish Executive to claw-back a greater proportion of profits. However, this could have reduced incentives for the operator to continue improving.

First won the franchise in 2004 for an initial seven-year term and the agreement always included the likelihood of extension for another three years, subject to good performance by the operator.

However, that did not prevent close questioning of Scottish First Minister Alex Salmond and his Transport Minister Stewart Stevenson when the extension was announced.

The ministers repeated that First ScotRail has already succeeded in improving performance and increasing the number of passengers carried.

During the debate it also emerged that the extension can still be rescinded if improvements do not continue.

Under the new agreement, First benefits from a revised profit-share deal, although the Scottish Executive still expects to claw-back some £70 million which will be re-invested in the network.

The franchise still has a need for subsidy and this increases by £800 million to cover the extra three years – taking it to £2.5 billion for the full 10 years.

The new deal offers service improvements that include more Edinburgh-Glasgow trains and new early-morning services on several other lines to allow passengers to connect into East or West Coast services arriving in London before 12 noon.

FirstGroup is also to create and manage a £1 million 'community fund' to encourage small businesses and local communities to make the best use of empty station buildings.

Transport Minister Stewart Stevenson said: "This agreement has secured performance levels for the remainder of the franchise term and will see more than £70 million being returned to the Government for reinvestment."

Mary Dickson, First ScotRail's managing director, attributed the franchise extension to the dedication of the First ScotRail team in delivering improvements and exceeding targets in punctuality and passenger growth. She said there had been a 50 per cent reduction in delays and a 19 per cent increase in passengers.