Posted 23rd March 2011 | 1 Comment
£200 million boost for rail in Budget proposals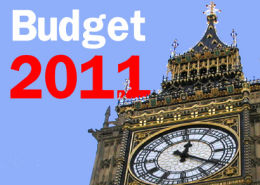 THE Chancellor of the Exchequer has confirmed that the long-awaited redoubling of the Great Western line between Swindon and Kemble is to go ahead, as part of his Budget proposals.
There have been persistent calls for this upgrade, so that train services between London and Cheltenham can be improved, but there were fears that the project had fallen by the wayside.
The Chancellor also gave the green light to building the Ordsall Chord in central Manchester, which will allow through running between Piccadilly and Victoria stations as part of the Northern Hub proposals developed by Network Rail.
In all, rail projects have been allocated an additional £200 million.

First Great Western Managing Director Mark Hopwood warmly welcomed the decision to upgrade the line from London to Gloucester and Cheltenham as 'fantastic news', which would mean significant improvements to performance as well as more frequent services.
He added: "The news supports the potential to enhance our Paddington to Cheltenham Spa services via Kemble to hourly all day once the new InterCity Express trains are available in 2016.
"The decision is also a testament to the excellent partnership working we have with Network Rail, local councils and Members of Parliament on our route, and I'm delighted the scheme has now been given the go-ahead.
"I would pay particular tribute to the work of MPs Geoffrey Clifton-Brown and Martin Horwood who have taken every opportunity to press the case for the redoubling.
"We will now work with Network Rail to deliver the scheme by 2014, with minimum disruption."
Network Rail said the new Ordsall Chord in Manchester would mean all fast transPennine services could be sent via Victoria – a much quicker route – as soon as 2016. It would also mean more fast trains could run – as many as six trains per hour between Leeds and Manchester.
Network Rail programme sponsor Graham Botham said: "We are delighted with the funding announcement from the Chancellor today, which will allow Network Rail to bring forward work to develop a stage of development of the Northern Hub plans.
Councillor Ian Macdonald, who chairs the Great Manchester Integrated Transport Authority, said: "Coming earlier than expected, this is excellent news for Greater Manchester – and for the wider north, as building the Ordsall Chord would mean faster journeys from Leeds, Liverpool, Bradford and Newcastle, would improve rail access to the Airport, and potentially provide better local connections to Manchester and Salford.
"The new line, which would be built mainly on brownfield land, would also take advantage of plans to improve Victoria and regenerate the area around it, as well as wider redevelopment in Salford and Manchester.
"It's extremely encouraging to see an early commitment from the government to the Northern Hub, something we've been working towards along with Network Rail for the past three years."
Reader Comments:
Views expressed in submitted comments are that of the author, and not necessarily shared by Railnews.