Posted 13th May 2010 | 3 Comments
Northern wins two-year franchise extension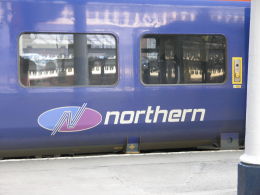 THE NORTHERN franchise has been extended by two years. Northern said the Department for Transport had confirmed that Northern, which is owned by a joint venture of Serco and Abellio (formerly NedRail) will now run the franchise until 15 September 2013.

The company said it had won the extension because it had beaten performance targets.

Northern has improved the punctuality of its train services from 83.7% in the 12 months to December 2004 to 91.6% in the last 12 months, meaning that on average 200 more trains arrive on time every day now than in 2004.

Northern managing director Ian Bevan said: "We are delighted that the improvements we have made to the punctuality and reliability of our services have been recognised.

"We've worked hard to turn this franchise from the 'steady state' it was predicted to be into the thriving railway that it is today. As well as improving performance we've invested over £100million with our partners to provide more and newer trains and improve facilities at stations. We look forward to delivering even more for our passengers over the next three years."

The Northern franchise started in December 2004 and was due to run until September 2011, with provision for an automatic two-year extension for meeting operational performance targets. Those targets were for cancellations, delay minutes caused by Northern and providing agreed train capacity on peak services between May 2009 and April 2010.
Reader Comments:
Views expressed in submitted comments are that of the author, and not necessarily shared by Railnews.
Well done Northern, very pleased. They run a very good service in south yorkshire which i i use very regularly. Only query is rolling stock but i do understand they have been underinvested in for this part of country. Although with the new units for london midland and london overground maybe we'll see in an improvement. We will get the rest of the First great western pacer fleet too, which should help with the overcrowding i regularly see on the hallam line between leeds and sheffield. The pacers aren't brilliant but they do there job, i think they should focus on providing enough carriges before getting rid of any pacers. The manchester liverpool electrification will help alot too. I hope they win the franchise again in 2013 after the effort they have put in.

Well done to Northern. Think how much better it would have done if it had received the same investment in new rolling stock which our friends in the south have had. I wonder how long Pacers would have lasted had the been inflicted on passengers in SE England? The DfT and politicians have sold northern England short in terms of rolling stock provision. The latest miniscule additions are welcome but paltry.