Posted 7th January 2010 | No Comments
Rowlands to join Angel Trains next month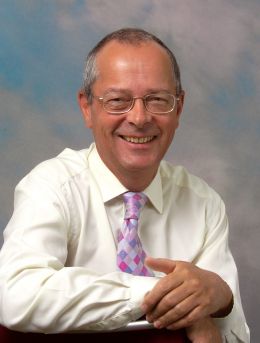 The chairman of the government's High Speed Rail development company HS2 is to join rolling stock leasing company Angel Trains in February. Sir David Rowlands was permanent secretary at the Department for Transport between 2003 and 2007.

Sir David becomes the first non-executive chairman of Angel Trains Group Limited since it was acquired by a consortium of infrastructure and pension funds from the Royal Bank of Scotland in 2008.

Angel Trains owns and maintains more than 4400 passenger and freight rail vehicles in Britain -- just over a third of the total.
Sir David, who is to step down from HS2 in February, said: "It's vital that we continue to modernise and improve the passenger train fleet, and the rolling stock companies have a key role to play."

Malcolm Brown, chief executive of Angel Trains, added: "David's knowledge and experience of the rail industry is second to none, and I am looking forward to working with him. The next few years will present many opportunities and some challenges for the company, and David's advice and counsel will be immensely beneficial to the board."

After four years in the private sector, and then nine years at the Department of Trade and Industry, Sir David moved to the then Department of Transport in 1983, where he held a number of posts in finance, aviation, shipping, ports and railways. Before becoming permanent secretary, he was director general for railways, aviation, logistics, maritime and security.

During his time at the DfT he was involved in the creation of Network Rail and the public-private partnerships for both the London Underground and National Air Traffic Services. He was recently appointed chairman of London Gatwick Airport.