Posted 5th May 2022 | 1 Comment
Politicians clash in wake of Elizabeth Line announcement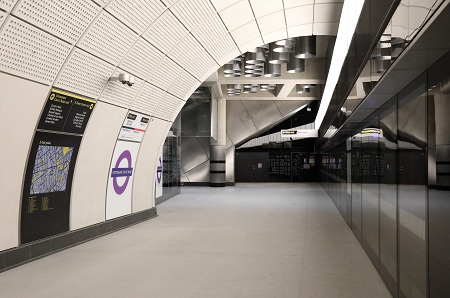 ---
The announcement by Transport for London that services are set to start on the central section of the Elizabeth Line on 24 May has been followed by a protest from transport secretary Grant Shapps, who is accusing the Mayor of London Sadiq Khan of breaking election rules.
The news of the opening date was released just one day before local elections in many areas, including London, and polling is underway today.
Grant Shapps said: 'This announcement is an act of breathtaking political cynicism by the mayor, breaking election rules on such announcements in an effort to garner votes the day before the local elections in London. I am therefore immediately referring this breach to the Electoral Commission for investigation.'
His comments have also revealed a continuing gulf between Transport for London and central Government over the problem of longer term funding. Mr Shapps added: 'Londoners reading this unscrupulous headline grab might like to know that the Government has poured billions into Crossrail to solve delays clocked up on the mayor's watch, while propping up a transport system hobbled financially by his chronic incompetence.'
Sadiq Khan told the Telegraph newspaper: 'I'm not going to get into mud-slinging like Shapps. He needs to grow up. The decision to announce the opening date was made by the Commissioner [Andy Byford] for a very simple reason: we don't want any further delay. We've only got 20 days to make sure the rotas are sorted out, the trains are ready, the stations are ready. The sourpuss secretary of state for transport is another example, I'm afraid, of this government's anti-London stance.'
Reader Comments:
Views expressed in submitted comments are that of the author, and not necessarily shared by Railnews.