Posted 11th January 2021 | 8 Comments
Monday essay: a high speed problem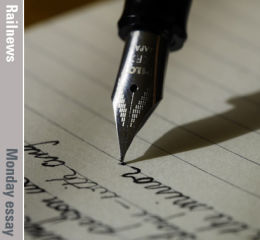 HS2 may now be under construction, but the debate about it continues in no uncertain terms. The problem with HS2 is that it is quite simple to make a case for or against the idea.
AFTER more than ten years of discussion, work is finally underway on Phase 1 of HS2.
Tunnelling machines are starting their 16km journeys under the Chilterns, while development continues at Birmingham Curzon Street (where the original station building is to keep an honoured place), Birmingham Interchange, Old Oak Common and London Euston. Plannng consents have been obtained for these.
Another intermediate station is possible, because 'passive provision' is being made for a future interchange with East West Rail at Claydon, where the two lines will cross.
Meanwhile, the next sections to Crewe and Manchester are also in progress in Parliament. The High Speed Rail (West Midlands-Crewe) Bill has reached the report stage in the House of Lords, and the government reported in October that preparations are now underway for a hybrid Bill for the Western Leg of Phase 2b (Crewe to Manchester).
A consultation on 'design refinements' as part of Northern Powerhouse Rail was also launched on 7 October.
There is perhaps some doubt about the fate of the line to the East Midlands and Yorkshire. In October, rail minister Andrew Stephenson said the government was 'considering the best approach to get the most benefit for Leeds, the North East, and the East Midlands', while also 'prioritising development of the western leg into Manchester'.
This was followed in December by a new assessment from the National Infrastructure Commission, which reduced the importance of the eastern leg of HS2 to Leeds in favour of regional schemes.
The Commission recommended 'prioritising improved connectivity between Sheffield and Leeds, improved connectivity between Sheffield and Manchester [and] a new line from Manchester to Leeds via Bradford', while it also questioned the need for a hub station at Toton, saying that an 'alternative option for consideration would be to improve the existing East Midlands Parkway station'.
These latest recommendations have angered politicians and business leaders, with Nottingham South MP Lilian Greenwood describing the proposals as 'an insult'.
In short, HS2 may now be under construction, but the debate about it continues in no uncertain terms.
The problem with HS2 is that it is quite simple to make a case for or against the idea.
Those in favour of HS2 point out that there is a shortage of capacity on the West Coast Main Line, and that moving most intercity traffic to another route would make room for more freight trains, which will be vital on a carbon-free railway. The high speed line will improve links between the three largest cities in England – London, Birmingham and Manchester – and provide a new rail spine from which regional railways can radiate. The present scheme is not necessarily the whole story, either. The long term aim would be to extend the high speed lines further north, until Edinburgh and Glasgow can also be part of an exciting high speed future.
Suggestions that existing railways could take the strain won't wash – particularly the persistent myth that the former Great Central line would do, even though it was built to Victorian standards and was not, repeat not, built to a 'continental' loading gauge.
(What would be known as the 'Berne' gauge did not exist when the GC was being built, and in case the GCR's dimensions were smaller than those of the future Berne Gauge. The Berne loading gauge width is usually accepted to be 3.15m, while the Great Central was built to a width of 2.82m. The Berne Gauge maximum height was 4.28m, while the GCR equivalent was 4.09m.)
There was nothing very exceptional about the dimensions of the GCR. Although its dimensions were comparatively generous when compared with some of the older British railways, this was probably to comply with revised Board of Trade regulations. As a high speed line, it would be a resounding second-best.
Above all, HS2 will be a crucial step in the essential journey towards a zero-carbon world. With the railway journey time between London and Manchester down to little more than an hour, short-haul flights would become a memory.
For those against HS2, there are various points they can make – with some justice, too. One is the increasing cost, which has risen significantly, casting increasing doubt on the benefit-cost ratio.
Another is the damage being caused to the countryside, with the loss of irreplaceable wildlife habitats and ancient woodlands, while the biggest doubt of all concerns whether anyone will use the line, with predictions by the critics that fares will be high and, to quote one recent letter to Railnews, 'the consideration of 14 or 18 – most probably empty – trains an hour'.
(This, regrettably, is an example of an HS2 critic simply making things up. 'Most probably empty' has no basis in any prediction or forecast.)
But, even so, love it or hate it, HS2 does seem to be going ahead. Perhaps twenty years from now, we might know which side was right.
The next print edition of Railnews, RN287, will be published on 14 January. That edition and some previous issues can be obtained by calling 01438 281200 from UK numbers or +44 1438 281200 internationally, and selecting Option 2.
Reader Comments:
Views expressed in submitted comments are that of the author, and not necessarily shared by Railnews.
The ex GC alignment is indeed not capable of LGV speeds - or so I learned some years ago from an ex BR manager.

But utilising it as part of a conventional speed (140mph, given cab signalling*) capacity relief line for the most congested section of WCML south from Nuneaton, should be feasible , utilising in use infrastructure south of Calvert , suitably upgraded. Such could be either used for excess Pendolino / Voyager services to relieve WCML, or be a dedicated freight artery.

We cannot say now (post covid ) whether any of this , including HS2, will be needed anyway, but it gives a lot cheaper alternative to HS2.

[*ETCS won't help, unfortunately. Your 225km/h train would still fall off. According to p-way engineer and Birmingham Centre for Railway Research and Education lecturer Gareth Dennis, 'high speed' in the 1890s meant travelling between 70–90mph. To enable these speeds, the GC was built with minimum radii of one mile (1.6km) to allow the fastest running that could be foreseen at the time. He adds: 'Whilst flat for the time, it's pretty curvy for today's railway.'... He continues: 'If the GCML realignment was to be reinstated, not only would this not provide a station at Birmingham or Leeds, but the reduced speed of the curvy alignment would also mean that the "new" line would only relieve the Midland Main Line between London and Sheffield.' So the GC would be too slow, and follow the wrong route!--Ed.]

If this article was written by a third party, it should say so in the text. Otherwise, it comes across as more propaganda of the type found in certain 'rail' magazines.

And the comments about the GCML are way off the mark. It was probably the most advanced railway line of its type when built and, had it still been around today, would have provided a basis for HS2. There's no way that the MSLR would have built the line to Berne Gauge as it would have limited connectivity with other lines (the whole purpose of the GCML) and required two fleets.

HS2 justifies its use of the Berne Gauge on the basis that this would allow larger and more comfortable rolling stock with extra capacity to be run but the difference is marginal and would make the system operationally more difficult. The Berne Gauge was invented first and foremost for freight traffic which HS2 will not carry.

[The Monday essay last week was written by Railnews managing editor Sim Harris. Railnews does not publish 'propaganda', whether from third parties or not. The Berne gauge ceased to be a recognised standard under that name many years ago, having been replaced by several UIC gauges. HS2 is being built to UIC GC gauge. The reasons why the former Great Central main line would not be suitable as a modern high speed railway have been set out many times in Railnews and other publications, and there is no room to repeat them here.--Ed.]

So Railnews is another 'anti Great Central'? Having been in a postion to input into new railways, re-openings etc. the gauge as built to is immaterial. Formations, bridges, tunnels can be widened, curves eased and ground conditions stabalised to create a first class railway.
What are we left with then by the route decided upon? A massive cost incurred in catering for the objectors. It would have been difficult to justify grounds to object to reuse of a route having already been used for railway purposes particularly as a section of the route is still used as such. The chosen route has a west side of the country bias whereas the the Great Central ran roughly up the middle. The expense and creation of an extensive land take, too.
The scar of the route of the Great Central which will remain very much into the future with all the ongoing costs incured in maintaining the structures and liabilities.
I hope I'm not seeing Railnews degenarate to the level of the media generally. Focusing on one aspect that suits their argument and ignoring the broader picture because it might just be at odds?


HS2 - 'the consideration of 14 or 18 – most probably empty – trains an hour' – I wrote.
The calculation of 18 trains an hour is based upon the financial case for HS2, which although unlikely and most people have stopped mentioning, has yet to be sidelined, even 14 tph is pushing it. 'Most probably empty' is based upon:
1. the dramatic changes to how we may live, work and travel in the future, given our recent experiences of Covid-19 and the positives that, if allowed, may come out of this; and
2. Who is expected to be on the 18 or 14 trains per hour dashing between London and Birmingham? – Unless it is intended as a facilitator of airport expansion?
As you ended – '20 years from now we might know' - my considerations are based upon what we know at the present time – that HS2 is and will continue for the next 20+ years to have a negative impact on the natural environment, climate change and our health generally. And HS2 will not do anything to improve rail networks where it is really needed.

To my knowledge, the Euston to Manchester timings are already quick enough for any aviation competition to have been terminated ( except for residual need for connecting with other flights at Heathrow ). The critical possibility for day - ,return on this itinery is already acheived, with not very much more potential to be realised from LGV type speeds. Capacity enhancement where needed ( mostly south of Rugby, it seems ) could hopefully be acheived through use mainly of the ex Great Central trackbed from a point south of Nuneaton to Calvert, and then to London using the existing conventional infrastructure , suitably enhanced. WCML services could, though, benefit from a resignalling to allow the Pendolino's to utilise their 140 mph potential top speed. This extra cappacity could be utilised to divert some intercity services, or as a trunk freight line.

LGV type infrastructure, though , might well be better deployed on a cheaper to build per mile, ECML alignment , perhaps on a "new build stretches " basis , to give timings competitive with aviation , and new day - return opportunities between London and Teesside / Tyneside / Edinburgh / Glasgow, all significantly further than London to Manchester. Several prominent people from the Northwest have intimated their priority for investment lies in a drastic improvement of more local infrastructure, rather than an LGV to London.

A denizen of South Yorkshir, I can assure Sim Harris* that the citzens of Yorshire and the North East have no urgent desire for faster transport to and from London. Conversations suggest that most of us would prefer not to go there at all. The red-eye departure with late-evening return cannot be much reduced - we have to get to and from the stations at each end of the journey.

What we desperately need is reduced localö and inter-urban journey times. My favorite whinge is Halifax-Leeds, around 38 mins. for 14 miles, about 22mph.
My local lines offer 34 mins. Leeds-Barnsley with one stop, not so much better than 40 mins. with two stops in 1958. I can get to Huddesfield in 47 mins. for the 19 miles but, if I want to to Manchester, whichever way I go, I can't do better than 87mins. and it's just 30 miles away! These are jouneys that locals actually want, or need to make and which could be vastly improved by some strategic planning, local knowledge and, compared with HS2, deliverable within our lifetimes and with miniscule investment.

My favourite example is the Up line at Normanton. A speed restriction from 69 mph to 30 mph. was imposed due to sighting lines when Normanton became an unstaffed halt with access by a foot crossing. Now it has a footbridge instead. Five years ago I was told by someone fron York Engineers Office *It's on the plan for next year, All we have to do is drop some ballast and re-tamp". Guess what!

[The opinions of third parties reported in our stories and features do not necessarily reflect any views held by authors or Railnews Ltd. Please don't shoot the messenger!--Ed.]

The classic compatible HS2 trains that will run to Edinburgh and Glasgow won't be continental loading gauge only british loading gauge, the disadvantages is full size Alstom double decker trains with 40% extra passenger capacity can't be used and HS2 continental gauge trains £27 million each, HS2 british loading gauge trains £40 million, Alstom double decker trains should be used with british loading gauge Aeroliner 3000 double decker trains with 30% extra passenger capacity then 12 trains per hour could carry as many passengers as single decker trains 12 tph.
[There are preliminary plans for larger trains (perhaps UIC GB+, which is a fair example of a 'continental' loading gauge) when London-Manchester is complete, and classic-compatible rolling stock will become steadily less relevant. HS2 is going to be a very long-term project.--Ed.]