Posted 30th November 2020 | 4 Comments
Monday essay: Is it time to let the Doctor rest?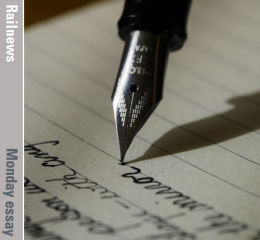 ONCE again the Department for Transport has issued a list of favoured railway schemes which have each won a modest slice of a fund to help pay for developing them. Also once again reports of this generosity have been littered with the 'B' word. Sim Harris suggests that this word is being used rather too often.
IT makes a reasonable trivia question: how many railways did Dr Beeching close while he was chairman of the railways between 1961 and 1965?
His first job as a railway chairman in 1961 was to lead the fading British Transport Commission through its last days until it was replaced in January 1963 by a new British Railways Board, led (naturally) by Dr B.
Within less than three months, it became clear that he had not been wasting his time at the Commission, because in late March 1963 he published his famous (or infamous) report, entitled the Reshaping of British Railways.
As we know, it recommended the closing of around 8,000km of railway, and more than 2,000 stations. Between then and 1970 or so, most of the candidates in the report's much-thumbed lists were duly axed, along with some more which hadn't been included.
A few escaped, such as the St Ives and Looe branches in Cornwall (apparently, a later transport minister felt particular affection for them), but the good Doctor was much feared: when he arrived in Plymouth to open the rebuilt North Road station and its accompanying tower block it was rumoured in Devon that he would also announce the closure of all the railways in Cornwall to pay for the investment in Plymouth.
This drastic outcome was fortunately averted (although it has emerged comparatively recently that by 1965 the British Railways Board had prepared a series of Very Secret maps which forecast the closing of all lines west of the Tamar, along with everything in Devon except the main line via Exeter and Newton Abbot to Plymouth), but by the time Beeching left the BRB in 1965 his name was synonymous with railway closures.
This is his status more than than half a century later, and the Department for Transport has accordingly given its latest list of potential railway openings the title: 'Reconnecting the railways: communities awarded funding to restore Beeching rail links and forgotten stations'.
It becomes clear that Beeching has not gained favour with the passing of time, because the DfT release mourns: 'The Beeching cuts saw tracks ripped up or grassed over, iconic viaducts and bridges left without a purpose and communities set adrift …'
Indeed they did, but railway closures were not new. Some tracks were being ripped up or grassed over, with their iconic viaducts and bridges left without a purpose, as far back as the nineteenth century (although more often than not it was because a more convenient alternative line had opened instead). Real closures, involving tracks being ripped up and … (etc.) were certainly taking place in the 1930s, while some 'temporary economies', such as the Stroud to Dudbridge and Nailsworth line in Gloucestershire in 1947, turned out to be permanent. In this case, BR lost interest in Stroud's second railway in June 1949, and that proved to be that.
More to the point, the DfT is funding the early development of such schemes as restoring Newcastle-Consett but Consett is not mentioned in the Beeching report, which is hardly surprising, because it closed in 1955. Beeching had nothing to do with that.
The DfT's latest list does include some Beeching 'victims', but also some new schemes which never crossed the desk of the Doctor, such as Edginswell on the edge of Torquay and Thanet Parkway in Kent, and a 'Mid-Cornwall Metro' which would connect Newquay, St Austell, Truro and Falmouth. (There were through trains from Newquay to Truro and occasionally on to Falmouth in the old days, but these services went nowhere near St Austell.)
But if a railway was ever closed, it must have been a victim of the Beeching Axe, and if it is opened it must be a reversal of the same axe, to judge by the general media.
Perhaps it is time to give the good Doctor a rest?
Oh, yes, that trivia question. Like many trivia answers, it is a little annoying, because the answer is nil. The chairman of British Railways could only make recommendations. The decision to close any passenger railway rested with the Minister – and it still does.
The next print edition of Railnews, RN286, will be published on 3 December. That edition and some previous issues can be obtained by calling 01438 281200 from UK numbers or +44 1438 281200 internationally, and selecting Option 2.
Reader Comments:
Views expressed in submitted comments are that of the author, and not necessarily shared by Railnews.
It was such a shame that bits of closed lines were sold off willy-nilly, destroying their linearity (which had been so expensively assembled in the 19th century).
If only they had been kept for alternative purposes that require linear routes (e.g. pipelines, cycle tracks, electricity cables etc.).
The trouble was that the BTC and BRB (having lost money since 1955) were faced by hostile governments, and were under pressure to sell off everything they possibly could.

The real scandal wasn't really the closure of the lines but the subsequent rush to sell off the land and redevelop it as housing etc. Once an alignment is built on, even to a limited extent, it is pretty much lost permanently. It certainly wouldn't have taken much to safeguard some of these routes.

Yes, the Beeching report is sometimes thought to have been all about closures of services and lines. In reality, though, Beeching 's first pronouncement was that railways should cease to be common carrier "all things to all people", and "concentrate on what they do best"; the closures that were implemented based on this new principle in reality never brought the nett savings that he had predicted.

Positive aspects of this guiding principle have since included Intercity and ISO Container carriage. Maybe further applications of this" horses for courses" specialised approach might bring further dividends?