Posted 16th October 2020 | 2 Comments
DfT awards new contract to Arriva CrossCountry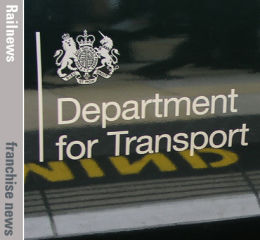 THE Department for Transport has awarded a three year contract to Arriva to continue running CrossCountry until October 2023.
The new deal will not include significant commercial risk for Arriva, because the terms of the contract are those which apply to the new Emergency Recovery Measures Agreements, with the DfT paying the costs and collecting the revenue. Arriva will be paid a 'performance-linked' fee.
The award is the first to look beyond the 18 months or so which apply to the other ERMAs awarded to most former franchise-holders in September.
Rail minister Chris Heaton-Harris said: 'The deal announced today reaffirms our commitment to ending the complicated franchise system, and is focused on the best interests of passengers, delivering better services and helping create a new kind of railway.
'With a real focus on boosting capacity and seizing the opportunity to create more environmentally sustainable services, this new contract will benefit passengers in the long term, improving their experience when travelling on our railways.'
Arriva is owned by Deutsche Bahn. The company's managing director in the UK David Brown said: 'Today's announcement is welcome news and brings much needed continuity for the communities and regions we serve and to our employees at a time of great uncertainty for the country. Now that we have secured continuity, we must work on the future direction of rail reform to serve the changing travel patterns of our customers.
'The new contract is positive recognition of CrossCountry's stewardship since 2007. We will build on our record of innovation and investment and progress plans to introduce a range of improvements, including additional capacity for our customers.
'The critical question now is how we look to "build back better" through an improved operating model with flexible ticketing solutions and a far simpler fares structure.'
Other changes being planned include the trial fitting of batteries to the CrossCountry Voyager fleet, so that their diesel engines can be turned off when making station stops. New electrifical shore supplies will also be fitted in depots, so that the diesel engines can be turned off when trains are being cleaned.
The RMT has greeted the news by calling for full renationalisation.
The union's general secretary Mick Cash said: 'The Government, who are financially supporting the train operators, should have seized the opportunity to cut out the middleman and bring the Cross Country operation into direct public ownership. RMT will be studying the details of this award carefully.'
Reader Comments:
Views expressed in submitted comments are that of the author, and not necessarily shared by Railnews.
"Arriva will be paid a 'performance-linked' fee." Where can I find details of the above arrangement?
[The DfT may be able to help, but it is probably 'commercially confidential'.--Ed.]