Posted 14th April 2020 | 3 Comments
Tuesday essay: the end of franchising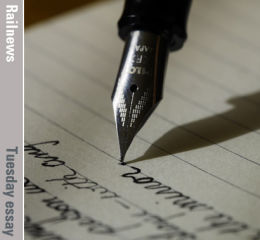 The era of risk-taking rail franchises appears to be over. In this week's essay, Sim Harris tries to predict what will happen now.
EVEN before the current emergency and the replacement of all franchises with management contracts for at least six months, transport secretary Grant Shapps had coined a new term – 'passenger contracts' – saying 'passenger contracts demand that they only get paid if they deliver the service'.
But what are the other differences? The big ones are reductions in commercial freedom and also the amount of risk which a train operator is expected to take.
The early days of rail privatisation, around 1990-2, were coloured by a heartfelt wish within John Major's government to get rid of the railways as a state responsibility. The industry was thought to be in irreversible decline so the private sector was welcome to catch any bits which were left, and do whatever it could with them.
Here is transport secretary Malcolm Rifkind, speaking on 28 May 1991: 'We intend to allow anyone who wishes to provide rail services for freight or for passengers, and who can meet the necessary standards for safety and competence, to be able to do so. They will no longer require British Rail's permission or be obliged to use their staff or rolling stock. Monopolies are no more acceptable on the railways than elsewhere.'
Mr Rifkind had not, perhaps, quite appreciated the differences between Heathrow Airport and Paddington station, but his dazzling vision of essentially unlimited competition survived long enough to find its way into a White Paper, 'New opportunities for the railways'. This was published on 14 July 1992, when Mr Rifkind's successor John McGregor told MPs that although franchises would eventually take over all British Rail passenger services, 'we will additionally provide a new right of access to the rail network for private operators of both freight and passenger services'.
Painful experience soon demonstrated that Mr McGregor evidently knew even less about the differences between Heathrow and Paddington than Mr Rifkind, although another star-spangled plan to sell off the major stations, essentially turning them into airports with rails and open to all-comers (at a price), soon foundered under the awkward pressures of commercial and operational realities.
'Right of access' soon faded away as well, being hastily replaced by 'moderation of competition' to protect the government-awarded franchises, who could otherwise have seen their traffic cherry-picked by open access competitors who were only willing to run their trains at the most lucrative times of day.
There was little excuse for Rifkind, McGregor and their colleagues, because they could have drawn on recent experience with the deregulation of bus routes outside London, which had led to considerable confusion and streets choked with competing services in cities like Manchester, while unprofitable but socially-necessary rural routes struggled.
It is just as well that moderation of competition was invented to avoid similar or even worse chaos on the railways, but the privatised industry struggled in its early days and frequently failed passengers who simply wanted information. Bitter experience showed that employees of train operator A rarely knew much about the services of train operator B, even if both used the same platform.
Since those early days, much has changed. The hand of government control and regulation has slowly tightened, in the interests of consistency, while private sector Railtrack has been replaced by state-owned Network Rail. Train operators had reason to feel aggrieved about the tightening of control, because although they were still taking the main risks the details of the business were not left for them to decide. It was not too long before operators were complaining of 'micro-management' by transport ministers.
What this showed was that the principles of franchising were really flawed from the start, and they had to be endlessly tweaked to keep the ship afloat.
Now the ship has foundered on the rocks. There have been warnings for some years that the private sector was running out of patience, particularly after several headline-grabbing franchise failures. Some large companies just backed away altogether, such as National Express, while there was an increasing tendency for others to club together. The recently-launched West Coast Partnership is owned by FirstGroup and Trenitalia, Greater Anglia is run by Abellio and Mitsui, and any Govia franchise (GTR, Southeastern) is also a combined effort, because Govia is a joint venture of the British Go-Ahead Group and French Keolis.
The franchise model launched in 1995 is now dead. Several operators had already complained of plunging profits or, more alarmingly, increasing deficits. Arriva lost Northern at the start of March, and South Western Railway was also recording large losses. Stagecoach has become simply a bus company again, apart from Sheffield trams, and Virgin has also walked away.
What transport secretary Grant Shapps has been outlining (Keith Williams is expected to fill in the details in his forthcoming rail review, if we ever see it) is a nationwide system of rail concessions. As on London Overground or Manchester Metrolink, a private sector contractor will run the service and employ the staff, but will probably be virtually out of sight as far the everyday passenger is concerned. After all, it seems likely that if you asked London Overground passengers who is running their train that day, few would say 'Arriva'.
The concessions involve much less risk for the operator, who does not keep the revenue but can depend on receiving regular fees. The risks pass back to the state or whoever awards the contract, such Transport for Greater Manchester. An increase or fall in passenger revenues might benefit or hurt the public purse, but it doesn't affect the operator unless the contract includes a modest profit-sharing arrangement to award exceptional performance, accompanied by a penalty clause if performance sags. A much lower chance of making more profits is balanced by the equally low chance of spectacular failure.
This appears to be Mr Shapps' 'public-private railway', which is also expected to be co-ordinated by a new public body created for the purpose, taking the heat off the Department for Transport. Again, Keith Williams may tell us more.
What will this reborn railway be like? The staff will still be employed by the private sector, and their rights will continue to protected, as they are now, when a contract changes hands.
As far as the passengers are concerned, they seem likely to see gradual moves towards greater consistency around the network. The colours of trains will be a matter for the franchising authority, but a mass deletion of logos overnight seems unlikely. The Great Western passenger contract could still be branded 'GWR' and the trains could remain dark green. But the operator is unlikely to make many commercial decisions.
Scotland has already introduced a standard livery for trains north of the border, and when the franchise last moved from FirstGroup to Abellio, the appearance of the operation barely changed. The same now applies in Wales, and perhaps England will not be far behind.
Some may regret the passing of the adventurous railway age, but along with it will disappear illogical inconsistencies and the occasional crashing failure. It should also be easier to reform the baffling fares structure, which has rightly attracted a lot of public criticism.
Risks to be guarded against include a stifling of innovation and over-centralised control, which tends to ignore regional variations, to the detriment of the regions. With devolution now well-established, this at least seems unlikely.
Railway nationalisation in 1948 happened overnight. This partial renationalisation should have taken much longer, because some franchises ran to the end of this decade at least. But perhaps, in the true spirit of private enterprise, the franchise holders will be willing to do a deal when normal life can be restored. It will the government's job to make sure the price is right.

This is a revised and updated version of an essay first published in the Hot Topic series in the March print edition of Railnews, RN277. Copies of the current or recent editions can be obtained by calling 01438 281200 from UK numbers or +44 (0)1438 281200 internationally, and selecting Option 2.

Reader Comments:
Views expressed in submitted comments are that of the author, and not necessarily shared by Railnews.
The early 1990's an era when ideology trumped practical reality where transport policy & economics were concerned. Coherent policy in the development of public transport was certainly not at the forefront of the government of the day and the price has been paid ever since. The fragmented contact based model has been flawed from day one swallowing cash at every artificial boundary that would have been better spent rewarding the industry's ultimate passenger & freight customers as well as the subsidy paying tax payer with the service they have every expectation of being delivered.

Much has now changed since the structure of the privatised railway was enacted in 1993. There has been a significant shift in the policy of all main political parties towards the benefits afforded by public transport. Equally important has been the rapid development of digital technology which was then undreamed. Where personal transport would then have immediately been related to the private car today digital applications can offer bespoke individual solutions using public transport modes by breaking down the barriers of timetabling & ticketing. As ever TfL has been in the vanguard with these advances first with Oyster & more recently with contactless enabling individual modes to offer a seamless personal solution.

Also not foreseen in 1993 was the effect devolution would have on public transport provision. London, Scotland, Wales & Merseyside have all benefited when transport decisions have been made closer to the ground. Throughout the turbulent history of privatisation devolved decision making has shown clarity & progress in stark contrast to that seen from Westminster. All have benefit from defined relationships with their respective contractors.

The die was cast from day one regarding franchising's failure. The businesses carved out of BR were only ever shell companies with no substance. Private sector involvement was only guaranteed when free cash flow could be created to give the illusion of profit. All were ultimately at the benevolence of the government of the day to keep the show on the rails and ensure the cash kept flowing. As until recently seen this was becoming increasingly unlikely as despite ever more elaborate contractual mechanisms the flaws in the contacts were being starkly exposed. For some time now with through direct awards or the operator of last resort franchising limped towards it's final terminus.

Once the current crisis has abated a different railway will emerge. Given the shock to the work environment, especially home working, demand will certainly not be the same as before. Until the new normal can be established all bets are off but certainly for the immediate future the direct award & operator of last resort appear the most sensible approach. Ownership, public or private, is least of our worries.

Some thoughts:-

1/ During the most part of the nationalised era, from the mid 1950's to 1994,
the railway was in decline, losing custom , passenger and freight, to rival road and aviation modes. After privatisation , both non- coal freight and most passenger saw this reversed, with growth.

2/ Stemming from the virus crisis, we don't at present have any firm idea how transport might be after this crisis receeds.

3/ It may be that a "horses for courses"structure will be preferable to a "one size fits all" regime. Some rail activities ( captive market natural monopolies) need to be in the public sector, so as to be properly accountable. Some of these ( eg. Commuter) would be better administered on a local basis , more directly accountable to their stakeholders.
Intercity / long distance operations are much more suited to an open access, profit motivated, competitive structure, such as envisaged in "option 4" of the
Competition and Markets Authority report from march 2016.
In the instance of national crisis, a temporary government administration could take over, as at present and in both World Wars.

4/ Open access can still have a disciplined approach re allocation of pathing, which may be acheived through bidding for paths (again suggested in the above CMA report).

5/ There may be need for government to change its "modus operandi" towards the railway, away from "command and control" towards incentivisation, involving a mix of subsidy and charges , each applied to maximise hidden benefits and minimise hidden costs.

6/These approaches could give the enterprise, innovation and investment for intercity passenger and for freight, whilst giving public sector security to operations where there is no viable alternative.