Posted 12th October 2019 | No Comments
New Merseyrail strikes called by RMT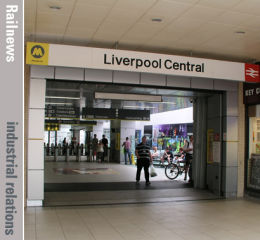 THE RMT has called a new series of 24-hour strikes on Merseyrail during nine Saturdays in November and December, after a series of workshops failed to yield agreement over future train staffing.
The union's general secretary Mick Cash told his members that the new action was intended to 'focus the minds of management and to guarantee a safe and secure railway'.
The walkouts are set to be staged on every Saturday in November and December. An indefinite ban on overtime and rest day working will also start on 3 November, although this ban will not apply on strike days.
Merseyrail has responded: 'We are extremely disappointed that the recent exploratory technical workshops between the RMT, ourselves and Merseytravel have resulted in the announcement of further strike action.
'It is especially disappointing given that there is now a guarantee of a guard on every new train with a safety critical role and that we were so close to an agreement to end this dispute.
'Our priority now is to run the best possible service on the upcoming strike days and communicate the arrangements with our passengers as soon as possible.'
Have Your Say