Posted 2nd November 2018 | No Comments
Underground strikes set to go ahead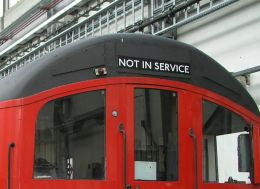 LONDON Underground services are set to be disrupted next week after two unions called strikes on the Central and Piccadilly Lines. The Piccadilly Line strike has been called for 14.00 on 7 November to continue until 15.00 on 8 November, while the Central Line is to be affected throughout the 7th.
The Waterloo & City Line is also set to be disrupted, because it is worked as part of the larger Central.
The disputes are not identical. The RMT is protesting about a 'comprehensive breakdown in industrial relations' at Central Line depots, and has been joined by Aslef members. On the Piccadilly Line, the dispute is about working conditions.
RMT general secretary Mick Cash said: 'Industrial relations along the Central Line have been at breaking point for some time now and the failure of the management to address the issues, and a conscious decision to up the ante by attempting to single out and pick off individual members of staff, has tipped the situation over the edge and has led to the announcement of strike action.'
London Underground director of line operations Nick Dent said: 'The strike action called by both RMT and Aslef on 7 November is totally unjustified. Our commitment to the safety of our customers and staff is absolute and something we will never compromise on. I urge the unions to call off this entirely unnecessary strike action which will only cause disruption to our customers.'
The walkouts are the latest in a series which has recently included action by Aslef on the Central Line on 5 October, over the sacking of a driver.