Posted 30th October 2018 | 6 Comments
Roads took lion's share of Budget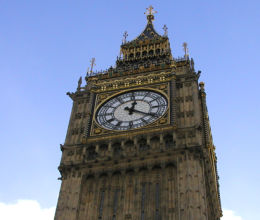 THE October budget statement by Chancellor Philip Hammond concentrated on roads rather than railways, with a headline £30 billion to be spent on highways. Repairs to motorways and other roads will take a large share of the pot.
The figures for rail projects were smaller. They comprised a further £37 million to support the development of Northern Powerhouse Rail, £20 million to develop a strategic outline business case for the central section of East West Rail, between Bedford and Cambridge, and £291 million intended to 'unlock' 18,000 new homes in east London through unspecified improvements to the Docklands Light Railway. The Transforming Cities Fund, which will pay for better public transport and for which ten city regions have been shortlisted, has been increased to £2.4 billion.
Hopes for a project to strengthen rail resilience through south Devon have been put on hold until next summer, when plans for major improvements for the seawall at Dawlish are to be published. The Peninsula Rail Task Force, a consortium of local authorities, said it welcomed the commitment.
Meanwhile, Crossrail 2 remains uncertain. The Government said it would consider the recommendations of the Independent Affordability Review before making any decision.
Reader Comments:
Views expressed in submitted comments are that of the author, and not necessarily shared by Railnews.
@Jeremy Milton
The problem at Dawlish is not primarily "trying to hold back the sea" but that the railway embankment is essentially built on sand! There is therefore less of a problem when the sea is calm, more when stormy. Hopefully the 'major improvements' will both protect and strengthen.
In any case, an inland route will not avoid the problem. Dawlish and Teignmouth are locations requiring (and deserving) still to be served by rail even if a route inland was economically justifiable.


It seems the money for the DLR is linked to a new station at Thames Wharf and additional trains linked to housing development in this location.

It's worth remembering that Rail has its own system set up re SOFA for each control period.

Of course the lack of mention of Crossrail 2 is disappointing but that's more for the Spending Review than the budget.

Trying to hold back the sea in the face of rampant climate change is utterly pointless. An inland route is needed.

Who can blame the government for shifting investment away from rail with Network Rail and the RMT taking turns to dish out misery to passengers?!
[Message edited by moderator to remove abusive terms--Ed.]

There are still some DLR Stations with platforms to short for 3 carriage trains so perhaps some of this money may be used on platform extensions and Station upgrades . The alternative would be towards extending the DLR but that might need far more money!