Posted 17th August 2016 | 3 Comments
Virgin Trains East Coast strikes go on hold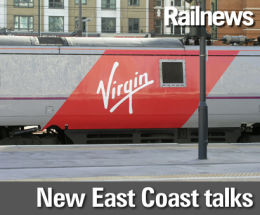 IMPENDING strikes on Virgin Trains East Coast have been suspended for new talks over staffing changes.
The first walkout of RMT members had been called for Friday, with more stoppages due to follow on 26 and 29 August as well as overtime bans on 27 and 28 August. The union had feared there could be up to 200 job losses as a result of the changes.
VTEC said it had repeated its assurances, particularly its promise that there would be no compulsory redundancies.
Managing director David Horne said: "We're pleased that the RMT has agreed to suspend industrial action and continue talks. We had put in place detailed contingency plans which would have seen our timetable run as normal, nevertheless this news will be welcomed by our customers and people.
"We're making exciting changes on the east coast as part of the customer-centric revolution which has seen us embark on a £140m investment programme in our trains and stations.
"We want a service that focuses firmly on the customer and look forward to discussing these further with representatives of the RMT."
Reader Comments:
Views expressed in submitted comments are that of the author, and not necessarily shared by Railnews.
What about a train manager on board to answer passengers rail-related or other enquiries, help with first aid, deal with unexpected situations and safety?

I think Jackson Hall from Toryland needs to go back to reading his copy of the Daily Mail. Anyone who is arguing for agency staff or zero-hour contracts, less job security, no sick pay, no paid holiday, needs their head tested. We have families to feed and lives to lead.

Simple. When the new stock comes in, run it DOO with self dispatch at all stations from London to Aberdeen using CCTV. The guards and platform dispatchers are now all unneeded and can be made redundant.

As for the catering issue, get Rail gourment or any number of agency staff to provide it. Security - step forward G4S.

Job done. Any drivers who don't want to self dispatch can be sacked, and the rest should wind their neck in and make a decision to either observe platforms properly, and show some respect for passengers, whether drunk or not, or fail to do their duties propery and hopefully serve long harsh prison sentences.