Posted 2nd June 2016
SWT suspends employee after Brexit message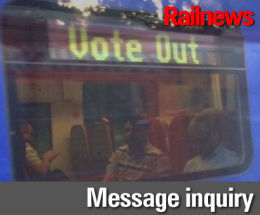 AN unnamed member of staff on South West Trains has been suspended after a message appeared on a train indicator containing the words 'Vote Out'.
The message was photographed on the side indicator of a Siemens-built unit but it was unofficial, said SWT, which has 'no position' on whether the UK should continue to be a member of the European Union.
An internal investigation has been launched.